Geoscience Australia selects IBM 3592 cartridges as its tape migration extends beyond ten years
Geoscience Australia selects IBM 3592 cartridges as its tape migration extends beyond ten years
Geoscience Australia's (GA's) massive project to migrate data stored on old tape formats to more modern media looks set to stretch into a ten-year effort, after the organisation issued a tender for a further five years of such services.

Download this free guide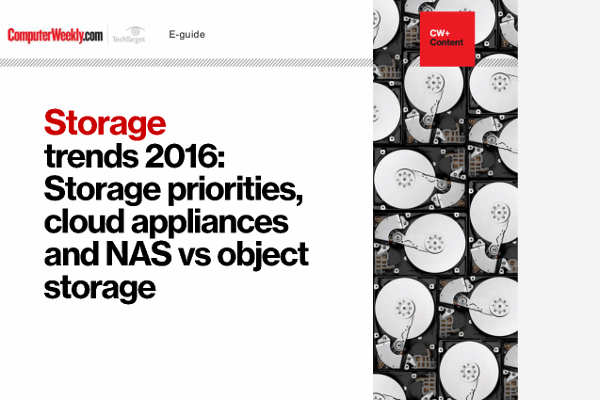 Storage trends 2016: Storage priorities, cloud appliances and NAS vs object storage
Our guide to the latest shifts in the Storage to-do list for IT departments, cloud appliance providers, and what to do with large volumes of unstructured data
By submitting your email address, you agree to receive emails regarding relevant topic offers from TechTarget and its partners. You can withdraw your consent at any time. Contact TechTarget at 275 Grove Street, Newton, MA.
You also agree that your personal information may be transferred and processed in the United States, and that you have read and agree to the Terms of Use and the Privacy Policy.

GA commenced its tape migration project around 2005, when the agency said it was working its way through 400,000 old tapes.
In a tender issued over the Easter Weekend, the agency now says it still "... has over 100,000 data tapes ..." with "... the majority ... held on IBM 3590 or IBM 3592 cartridges." GA wishes to move the data to "IBM type 3592B" cartridges and "more compact storage media."
The tender comes as the organisation digests bids for its recently-requested 50-petabyte disk storage system. That acquisition's role in storing the soon-to-be-reformatted data is unclear, as the new tender makes no mention of the data's eventual destination once moved to new media.
But the tape reformatting effort is ongoing: the tender says contractors will " ... require contractors to provide the Services for a period of three (3) years with options to extend for 2 periods of one year." If the two options are exercised, that will see GA's tape migration project go past the ten-year mark!
GA is known to use Perth Company Spectrum Data for its current tape migration work, but as this story was written over the Easter Weekend SearchStorage ANZ was unable to reach the company for comment.