The Green Grid unveils new carbon emissions measurement
The Green Grid has defined a new carbon emissions measurement , carbon usage effectiveness (CUE), which calculates the carbon emissions that data centres produce; plus more news in brief.

Download this free guide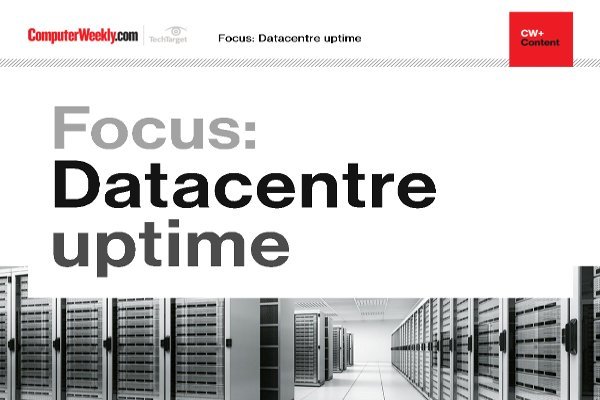 The lowdown on datacentre uptime
Join us as we take a closer look into how some high-profile companies have been affected by datacentre outages in recent years. Discover how you can protect yourself from the perils of downtime.
By submitting your personal information, you agree that TechTarget and its partners may contact you regarding relevant content, products and special offers.
You also agree that your personal information may be transferred and processed in the United States, and that you have read and agree to the Terms of Use and the Privacy Policy.

The Green Grid unveils carbon usage effectiveness measurement
The Green Grid has defined a new carbon emissions measurement, carbon usage effectiveness (CUE), which rates the carbon emissions produced by data centres. The widely adopted Green Grid power usage effectiveness (PUE) measurement is closely related to the organization's new metric. CUE enables data centres to calculate the greenhouse emissions that result from their energy use. It can measure carbon emissions produced on-site as well as by utility companies. Data centre owners should also look out for the Green Grid's upcoming Water Usage Effectiveness (WUE) metric.

For more on PUE and The Green Grid , click here.

NextiraOne extends Cisco partnership
NextiraOne has expanded its relationship with Cisco Systems Inc. in Europe with its delivery of communication applications. These include Cisco Unified Communications and Cisco Contact Centre, which are hosted in virtualised data centre environments. The initial focus will be in Austria, Belgium/Luxemburg, France, Germany, Switzerland and the UK. This will eventually be extended to 16 countries where NextiraOne has a direct sales and service presence.

For more on Cisco Unified Communications , click here.

VMware and Compellent team up on Storage Center and vCenter Site Recovery Manager bundles
Storage vendor Compellent is bundling its Storage Center systems with VMware vCenter Site Recovery Manager. The combined disaster recovery product is designed to create a disaster-ready cloud environment by automating the process of shifting, protecting and recovering data after a disaster.

For more on VMware vCenter Site Recovery Manager, click here.

NHS Brent removes 90% of physical servers
NHS Brent has removed 90% of the physical servers that the organisation used to manage. By choosing virtualisation, the health authority removed 36 machines from its data centre, resulting in cost and carbon-emission reductions.

For more on server consolidation, click here.

Isilon joins Microsoft Partner Solutions Centre
Storage vendor Isilon has joined the Microsoft Partner Solutions Centre. The partnership aims to develop integrated offerings in virtualised data centres, cloud computing, and media and telecommunications.

For more on Isilonand storage , click here.

Kayleigh Bateman is the Site Editor of SearchVirtualDataCentre.co.UK.
Read more on Datacentre energy efficiency and green IT