IBM set to buy Netezza for $1.7 billion
IBM will buy data analytics company Netezza for $1.7 billion; Yahoo opens new energy-efficient data centre with 'chicken coop' design; plus more daily news.

IBM set to buy Netezza for $1.7 billion
IBM has said it will buy data analytics company Netezza for $1.7 billion. Marlborough, Mass.-based Netezza offers appliances that combine analytical software and hardware clients. Customers of Netezza include online dating service eHarmony and financial exchange operator NYSE Euronext. Big Blue and Netezza are already partners, with Netezza using IBM hardware.

Download this free guide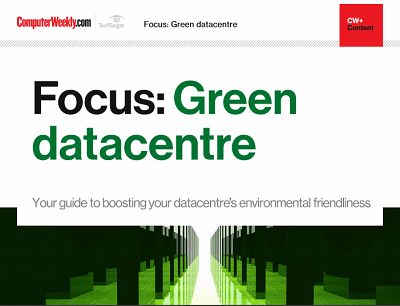 Datacentres - 5% of the world's global energy
Don't be a Trump. Datacentres currently represent 3 to 5% of the world's energy. That's the same as the entire aviation market. Your environment needs you! Do your part and click here.
By submitting your personal information, you agree that TechTarget and its partners may contact you regarding relevant content, products and special offers.
You also agree that your personal information may be transferred and processed in the United States, and that you have read and agree to the Terms of Use and the Privacy Policy.
Yahoo opens "chicken coop" data centre
Yahoo has opened a new data centre facility, based on a "chicken coop" design. Based in Lockport, New York, the facility is a long narrow building that was designed to make circulating outdoor air easier. The data centre can hold 50,000 servers and has a power usage effectiveness (PUE) rating of 1.08. The industry average is 1.92.
NetApp reveals ZIP data base promotion
NetApp has announced a Zero Investment Promise (ZIP) for Database Promotion, which aims to assist EMC and HP customers in their storage requirements within databases. The promotion includes a 90-day, zero-investment trial of NetApp V-Series.
Magirus takes to the road for VMware, Cisco and EMC show
Distributor Magirus has announced a pan-European Vblock road show, aimed at VMware, Cisco and EMC resellers. The road shows aim to help resellers progress with VMware, Cisco and EMC (VCE). Experts from all three vendors will present at the seminars, which will take place during October and November in France, Germany, Italy, Spain and the UK.
NetGear signs global partnership with Veeam for DR in VMware environments
NetGear has signed a global partnership with VMware partner Veeam Software. NetGear's ReadyNAS network storage solutions provide a platform for VMware, and the two vendors are jointly using their products for disaster recovery in VMware environments.
Kayleigh Bateman is the Site Editor of SearchVirtualDataCentre.co.uk.
Read more on Datacentre capacity planning