Royal London saves with IBM mainframe server replacement
Royal London Group replaced its outdated IBM mainframe system with a new z10 mainframe environment and cut three double-decker buses worth of CO2 a year from its IT footprint.
Insurance and savings firm Royal London Group has reduced its carbon emissions and energy costs with a £300,000 IBM mainframe server replacement.
The old system had a very high electricity usage and took up a lot of room. The move was a quantum leap in terms of both hardware and software.

Tom Hardice,
technical services managerRoyal London Group
Working with reseller Thesaurus, the company replaced its IBM Multiprise 3000 H50 Server with IBM's z10 technology.

"The old system had a very high electricity usage and took up a lot of room. The move was a quantum leap in terms of both hardware and software -- we went from IBM z/OS 1.4 to z/OS 1.9," said Tom Hardice, technical services manager at Royal London Group.

Download this free guide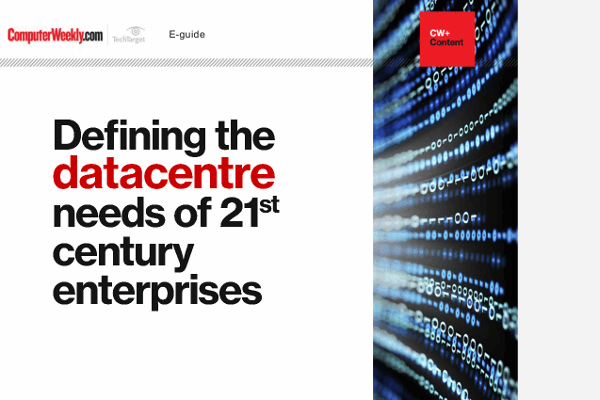 Defining the datacentre needs of 21st century enterprises
A collection of our most popular articles on datacentre management, including: Cloud vs. Colocation: Why both make sense for the enterprise right now; AWS at 10: How the cloud giant shook up enterprise IT and Life on the edge: The benefits of using micro datacenters
By submitting your personal information, you agree that TechTarget and its partners may contact you regarding relevant content, products and special offers.
You also agree that your personal information may be transferred and processed in the United States, and that you have read and agree to the Terms of Use and the Privacy Policy.

The company previously had an IBM Multiprise 3000 H50 Server that dated back to 1998. Hardice said the decision to look into a replacement was based on the need to increase performance, become greener and lower costs.
Hardice said Royal London had concerns over the disposal of its discontinued hardware.
"Green was top of our priority when we started the project, so if we were to hear that our hardware had turned up in a landfill somewhere, it would defeat the object of undergoing a green initiative," he said.
Thesaurus disposed of Royal London's old hardware as part of the contract and ensured it was either recycled or reused. One issue that came up during the implementation was that IBM didn't recognise upgrading from the outdated z/OS 1.4 to z/OS 1.9 as a clear path. However, Thesaurus collaborated with Royal London's in-house team to configure the new operating system.
Carbon emissions reductions and cost savings
The company claims to have saved 36.285 tonnes of CO2 emissions, which is the equivalent of three fully laden double-decker buses or the amount of CO2 emissions produced for eight semi-detached houses per year.
In addition, Royal London has had an electricity reduction of 69,379.2 kWh per annum and savings of £130,000 per annum in energy and software costs.
Hardice said the company had budgeted £440,000 for the project, which came in £105,000 under budget and was live within six months of the contract signing.
He said the firm's finance director also required a break-even point to show ROI within two years for the project. Thesaurus claims Royal London will achieve this in 18 months.
IBM z10 Business Class
Thesaurus installed IBM's z10 Business Class server technology into Royal London's data centre, which is located in Wilmslow in Cheshire.
Hardice said Royal London chose to upgrade its existing IBM system instead of a complete "rip and refresh." This made sense for the company in terms of cost savings and upgrade plans. He said future upgrades will now be easier.
Following the installation, Thesaurus provided two programmers that were on-site for three days to tweak the system. The reseller also supplied training for the relevant IT staff at Royal London.
Hardice said Royal London plans to continue with its IT upgrades, making virtualisation its top priority.
"In the next couple of years we will be looking into virtualisation and considering IBM's H10 Inter Switch Links. We are currently looking into alternatives to Microsoft, Linux and Unix so we have covered all the options instead of just the obvious ones. As a finance company, getting the budget we need for projects takes time. If something was to be rushed and went wrong, it would be disastrous," he said.
Kayleigh Bateman is the site editor for SearchVirtualDataCentre.co.uk.