Business analytics give retailers an edge in loyalty card war
Business analytics is driving the development of loyalty programmes in terms of what prices, services and products suppliers use to tempt customers to stay with them, says the grandson of one of the founders of Shoprite, a famous north-east United States retailer.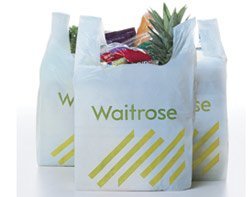 This Article Covers
RELATED TOPICS
Business analytics is driving the development of loyalty programmes in terms of what prices, services and products suppliers use to tempt customers to stay with them, says the grandson of one of the founders of Shoprite, a famous north-east United States retailer.

Download this free guide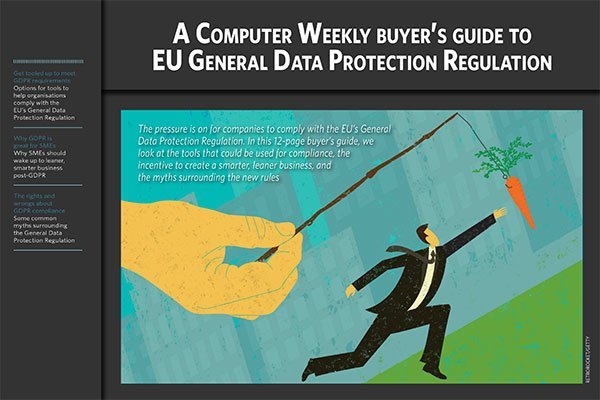 Computer Weekly's Buyer's Guide to GDPR Part 2
In this 12-page buyer's guide, we look at the tools that could be used for compliance, the incentive to create a smarter, leaner business, and the myths surrounding the new rules.
By submitting your personal information, you agree that TechTarget and its partners may contact you regarding relevant content, products and special offers.
You also agree that your personal information may be transferred and processed in the United States, and that you have read and agree to the Terms of Use and the Privacy Policy.
Ron Margulis, who as a teenager got his blockman's licence working in the Shoprite butchery, says all loyalty programmes are designed to make it as easy as possible for customers to buy from one supplier, and to make it hard to use an alternative supplier.
"But shoppers change, so retailers must always keep refreshing their offers. The only way that they can get the deep insights they need is to use business analytics," says Margulis, now a retail industry analyst after eight years as a retail sector reporter for Forbes magazine.
One example he quoted was where a large US retailer wanted to delist (not stock) some items, but didn't know which ones it could afford to drop.
The store used Teradata analytics to compare the contents of all shopping baskets worth $200, $300 and $500 for a month to identify common purchases. "The real surprise was that Colman's powered mustard was one of the must-haves," he said.
"If the retailer had dropped that, it would have forced shoppers to go elsewhere, where they would probably have bought a lot of other products as well."
The industries presently making most use of loyalty programmes at present are retailers, the hospitality sector (including airlines) and financial services.
Although government-issue cards such as identity cards and health cards share many characteristics with loyalty cards, their purpose is different, as are privacy and financial issues, he says.
Margulis is critical of many loyalty schemes now on the market. These are dreamed up by 25- to 35-year-olds who are mostly living in urban environment, who eat out every night and seldom, if ever, visit a supermarket, he says. "They have almost nothing in common with the experiences of real shoppers, especially those outside cities," he says.
"The loyalty programmes that work best are those developed by retailers for retailers," Margulis says. He ascribes one of the reasons for the success of retail business intelligence leader and Tesco subsidiary DunnHumby in the US to its location in the mid-western town of Cincinnati. "That's closer to real shoppers than pretty much all the advertising agencies and consultancies," he says.
Competitive grounds
Margulis believes the nature of commercial loyalty programmes has changed. He says that when Diner's Club started, it was about giving customers more access to exclusive things. Now it's about discounting. "But that's not a good way to attract and keep customers," he says.
Ever since "big box" retailers like Wal-mart (which does not have a loyalty card), Target and Toys R Us became the price leaders, programmes are designed at least partly to get prices in touch with the price leader's, he says.
"And there are similar scenarios in hospitality and financial services," Margulis says. "What the non-price leaders have found is that they can use analytics to find ways to compete on grounds other than price, and that means on service or product assortment."
In the UK up-market supermarket Waitrose's present pitch is to match price leader Tesco on 1,000 branded grocery items. Margulis says shoppers base their price perceptions on about 400 items. These are well-represented in Waitrose's matched prices. One can therefore deduce that the programme aims to change perceptions about the cost of shopping at Waitrose.
Margulis, who spent two years in the UK reporting on European and UK retailers for Forbes, suggests that most of the cost is probably funded by trade promotion money from suppliers. Once shoppers come through the doors Waitrose can deliver a shopping experience that is qualitatively different from Tesco's. This might persuade them to become regulars, he says.
The rise of online
Margulis says the rise of on-line shopping has done little to change the principles of loyalty programmes. It's still about price advantages, services that make you feel special and having a product range that meets your preferences, he says.
For example he cites Amazon's US "Prime" programme to waive shipping fees in return for a $79 (£48.80) a year membership fee. "That's incredibly powerful in this context," he says.
"Then there's their recommendations, and the anniversary reminders and present suggestions and the one-click to purchase - it's all designed to make it as easy as possible for you."
Can it go further? Margulis once asked the head of Intercontinental Hotel Group what he wanted from a loyalty programme. "I want everyone to have Intercontinental as a tab on their browser," he said.
Margulis says that surprised him. "But it made sense," he says. Margulis admits his browser tabs include Amazon. He even has it on his mobile phone.
Today, that's unusual. But it won't be.
"Mobile real estate, like having your tab on a shopper's cellphone, is going to be very important, but it'll be next year or the year after. For now, it's a laptop issue," he says.
Read more on E-commerce technology