SMEs need fibre to fulfil Digital Britain promise
Small and medium-sized enterprises (SMEs) still find their ambitions severely hampered by their inability to access high-speed, low contention broadband, writes Mark Seemann.
Small and medium-sized enterprises (SMEs) still find their ambitions severely hampered by their inability to access high-speed, low contention broadband, writes Mark Seemann.

Download this free guide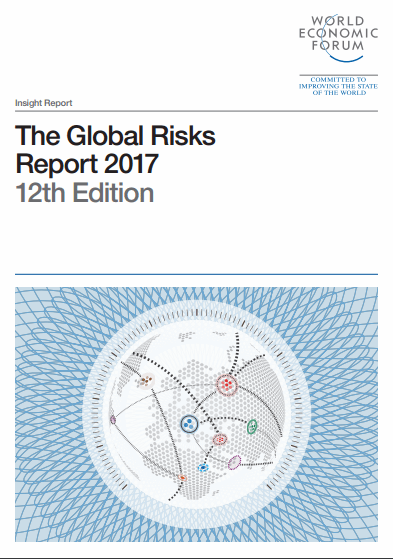 Global Risks Report 2017
Crisis patterns over the past decade have changed dramatically. 10 years ago elements such as civil war and oil prices were the top global risks to take into account. Now we see water crisis and extreme weather events taking control of keeping us up at night. Download this extremely insightful Global Risk 2017 assessment from the World Economic Forum to help prepare you for what you can't know.
By submitting your personal information, you agree that TechTarget and its partners may contact you regarding relevant content, products and special offers.
You also agree that your personal information may be transferred and processed in the United States, and that you have read and agree to the Terms of Use and the Privacy Policy.
According to the government's Small Business Service, SMEs make up 97% of the British economy. For them, particularly those in rural areas, broadband's accessibility is more akin to a luxury rather than the necessity it has now become.
The government said it would commit to provide a universal broadband service by 2012. Unfortunately for SMEs, the commitment is only for speeds of up to 2Mbps.
Lacking ambition
The Federation of Small Businesses has already lambasted these plans for lacking ambition, accusing government of being in a "time warp".
The plan to increase broadband speeds do not go anywhere near far enough. All it does is tinker with the speed rather than solve the underlying issue, which is that the UK is building its broadband network on archaic technology.
The nation's copper infrastructure desperately needs to be upgraded to fibre optic in order to satisfy businesses' requirements both now and in future.
With copper wires, speeds will not push much past 50Mbps even with the latest broadband technology. But in reality the average sustainable speed is far lower.
If the underlying infrastructure was changed to fibre optic, the speeds today could be 100Mbps per customer rising to 1Gb. This would permit the most advanced business applications, such as high definition video conferencing and streaming complex software over the internet. These can't be with low broadband speeds.
Digital Britain is not helping SMEs get faster connectivity because many don't have the money for long distance, high-speed connections. Those SMEs that do have access to 'business grade' broadband still suffer from downtime when the service offered by network providers slows or goes offline because of traffic congestion at peak times.
If the government really is serious about ensuring businesses have access to high-speed broadband, it should regulate the service, imposing hefty penalties on network providers who have frequent outages, and force them to compensate small businesses whose livelihood has suffered due to their services being offline.
There is much talk about 'the cloud' and what it can offer businesses. I believe these headlines will fade as using 'rented' IT services such as business email and customer management tools, which include secure data storage, server management and 24/7 IT support and maintenance, simply becomes the norm.
All we need now is for UK plc to get on with the job of providing the broadband infrastructure that is vital for our nation's competitiveness in an increasingly tough global market place.
---
Mark Seemann is product strategy and development director at Outsourcery
E-Handbook

E-Handbook

E-Handbook
Read more on IT for small and medium-sized enterprises (SME)