There are signs that Twitter is setting its sights on businesses. In the last few weeks, it has launched a guide for businesses on how to Twitter, and the home page has undergone a re-design that makes it look more like it's aimed at the professionals who have flocked to it, rather than the teenagers who haven't.
It may not seem like the most watertight body of evidence, but it's a couple of compelling signs from a company that has so far kept its ambitions – and its business model - secret.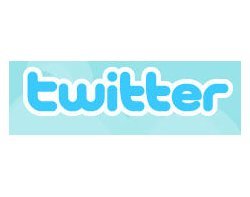 It would make sense for Twitter to monetise its business market, because the brands that get it right stand to make plenty of money from it themselves. There are marketing and brand-building opportunities, and the chance to respond to and interact with customers.
"Organisations can incorporate all their online relationships in one place, offer added value services such as promotions and online support, and communicate fully with their audience in a branded environment," says Yann Motte, CEO and co-founder of social media company Webjam.
But there are reasons for businesses to be cautious. Twitter's web traffic is growing exponentially, with corresponding increases in the load on Twitter's servers and databases. As a result the site is not always reliable, and neither is Twitter's support service.
Twitter might be free for businesses to join. But putting the work in and getting results from Twitter costs businesses time and effort. They need to feel confident that this effort will be worth it, and the work rewarded. They also need to feel that, if things go wrong, the support will be there to help them fix it.
But this has not always been the case. During a recent upgrade Twitter attempted to get rid of the huge numbers of spammers who have infiltrated the site.
One unexpected consequence was that some genuine accounts were completely wiped out - they lost details of all their followers, and all the people they were following.
How to save your Twitter contacts
Go to the your 'friends xml' (http://twitter.com/statuses/friends.xml). Chris Boyd, director of research at FaceTime security labs, says, "This will return a list of 100 people you follow. For the next 100, add page=2 at the end, then page=3 for the next 100 and so on. Save each xml file and open them as workbooks in a spreadsheet program such as Excel."
There are well over 1,000 posts on the complaint thread discussing this problem. Although this is only a handful of the site's millions of users, everyone who complained met the same blank wall of silence - aside from a couple of automated e-mails. And the spammers have come straight back.
Chris Boyd, director of research at FaceTime security labs, says, "Twitter is one of the best work-related tools I use, but it is amazing how often the site falls to pieces. They are red hot on replying to security issues but not quite there with support."
Clare Kelway is an entrepreneur whose 7,000-strong Twitter following was useful for her business. She lost everyone and couldn't get any help from Twitter.
"I am just launching an online business in the US, and Twitter was a critical part of my marketing strategy," she says. "I now face rebuilding my contacts, which is no mean feat and will take a great deal of time and effort."
Twitter did not respond to Computer Weekly's request for comment on the state of its support.
Social media expert Suw Charman-Anderson says, "The business market is potentially lucrative for Twitter, but the service needs to be so much more robust. Scaling up does not just mean making sure your architecture runs smoothly, it is also about scaling your customer support. Twitter seems to have dealt with this problem by just not having any support." If the problems continue, it is a strong incentive for companies to stay away.
Email Alerts
Register now to receive ComputerWeekly.com IT-related news, guides and more, delivered to your inbox.
By submitting your personal information, you agree to receive emails regarding relevant products and special offers from TechTarget and its partners. You also agree that your personal information may be transferred and processed in the United States, and that you have read and agree to the
Terms of Use
and the
Privacy Policy
.