Investment banking IT workers will be powerful forces elsewhere
IT workers from investment banks will start to move into the retail financial services sector as job opportunities disappear in the investment sector.
The...
IT workers from investment banks will start to move into the retail financial services sector as job opportunities disappear in the investment sector.

Download this free guide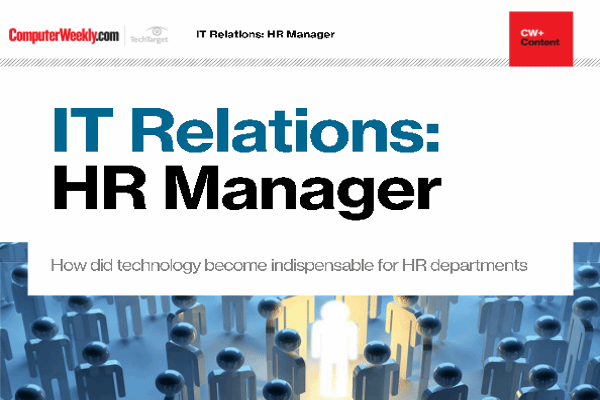 How did technology become indispensable for HR departments
HR and IT departments have begun to work closely together over the last few years. While HR historically has often received limited attention, companies now understand the key role the department plays in the business.
By submitting your personal information, you agree that TechTarget and its partners may contact you regarding relevant content, products and special offers.
You also agree that your personal information may be transferred and processed in the United States, and that you have read and agree to the Terms of Use and the Privacy Policy.
The investment banking sector has been hard hit by the credit crunch with banks such as Lehman Brothers, which went bankrupt in September, laying off thousands. Lehmans' bankruptcy, after 158 years in operation, was a key event in the current financial services turmoil. The folding of the company put thousands of highly skilled IT workers into the jobs market.
James Martin, former COO at Lehmans in the UK, says former investment bank IT workers will move into retail banking as high street banks, insurers and the like take advantage of their skills and experience.
"The IT people from the investment banks will start to migrate to retail financial services and they will become a very powerful force within it," says Martin.
He says the IT workers in investment banking are some of the most dedicated and capable available. "They live and breathe their niche subject."
IT staff within investment banks that are in trouble will not be tainted, says Martin. "Lehmans was a well run organisation that was operationally efficient with very good IT." He says certain financial products that the banks were selling caused the problems.
There are more and more IT workers from investment banking coming on to the market as cuts are made. Investment banks that have let workers go include Credit Suisse and Merrill Lynch, as well as the investment arms of banks such as HSBC.
Bob McDowall, an analyst at TowerGroup, says as many as 300,000 people could have lost their jobs in the financial services sector globally by the end of 2009, with as many as 25% of that total drawn from IT professionals.
He said there were more job losses to come and the number of cuts already made or announced is likely to double by the end of next year.
According to TowerGroup, IT spending by European investment banks will fall 9% next year.
Martin says investment banking IT workers moving into other businesses could be welcomed for bringing new skills or resented if they are viewed as a threat by existing IT workers because of their work ethic and skills.
The IT workers within investment banks are still regarded as about thebest you can get despite the turmoil in the sector they operate. But with too many workers chasing too few jobs even these workers could find themselves without work for long periods.
Read more on IT jobs and recruitment