Business and industry underwhelmed by Carter's Digital Britain review
Businesses and network operators reacted cautiously to Lord Carter's interim review on Digital Britain, the government's plan to give every household a 2Mbps broadband connection by 2012.
This Article Covers
RELATED TOPICS
Businesses and network operators reacted cautiously to Lord Carter's interim review on Digital Britain, the government's plan to give every household a 2Mbps broadband connection by 2012.

Download this free guide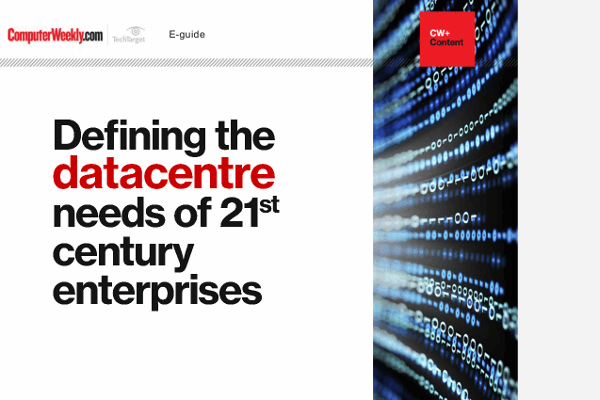 Defining the datacentre needs of 21st century enterprises
A collection of our most popular articles on datacentre management, including: Cloud vs. Colocation: Why both make sense for the enterprise right now; AWS at 10: How the cloud giant shook up enterprise IT and Life on the edge: The benefits of using micro datacenters
By submitting your personal information, you agree that TechTarget and its partners may contact you regarding relevant content, products and special offers.
You also agree that your personal information may be transferred and processed in the United States, and that you have read and agree to the Terms of Use and the Privacy Policy.
In the plan, the government has promised to create new high-quality jobs, deliver high-quality public services and promote economic growth. It has seven main objectives (see below) and 22 action points that address plans to restructure the entire communications sector.
This plan is essential because the explosion of information created and transmitted using digital technologies is disrupting old business models and offering new ways of doing things.
While welcoming the obligation on all network operators to provide a broadband service, businesses say they want more detail on funding and high upload speeds, and clarity on the new copyright protection mechanisms.
Kip Meek, chairman of the Broadband Stakeholders Group, which represents network operators and consumers, says, "Driving take-up significantly beyond current levels will require government engagement and effective collaboration across the sector."
Ollie Ross, head of research at The Corporate IT Forum, says the UK is playing catch-up, with recession and climate change making the creation of a digital business even more important.
The CBI's deputy director-general, John Cridland, says universal access is a good thing, but wants talks on how to pay for it.
Large network operators such as Virgin Media and BT are cautiously complimentary, welcoming Carter's "recognition of the need to incentivise investment".
Smaller network operators find little to cheer. Aidan Paul, CEO of Vtesse, a network operator based in Hertford, disputed Carter's assertion that the rules governing business rates on broadband fibre do not need changing. Vtesse is arguing in European courts that the present rates amount to illegal state aid to BT and other big network operators.
Jonathan England, director of the TFL Group, a Pembrokeshire-based wireless network operator, says that Cartner needs to allow wireless into the local loop. "We hope that Lord Carter concurs that there is more to delivering broadband than simply copper, fibre and BT, especially in the last mile," he said.
Piers Daniell, managing director of Fluidata, a small network firm, is concerned about Carter's inattention to upload speeds. "For businesses, this is the key deciding factor, so to have a government report with no reference to this is very poor," he says.
John Colley, chairman of (ISC)2, an information security training firm, is alarmed by the lack of attention to internet security. "Security is not mentioned in any of the five objectives or in any of the 22 actions," he says, adding, "Government should have learnt by now how important it is."
For all the hoopla, to some people the plan is technically unambitious,and appears driven more by the political need to be seen to be doing something than serious intentions. Discussions on how best to give effect to Carter's plan are likely to prove intensive until the summer deadline for his final report.
Recommendations
Digital Britain is the UK government's plan to secure Britain's place at the forefront of the global digital economy. The interim report contains 22 recommendations with specific proposals on:
Next-generation (super-fast) networks
Universal access to broadband
The creation of a second public service provider to compete with the BBC
The reallocation of radio frequencies
Switching radio to digital format
Better protection of digital content rights
Enhanced digital delivery of public services
Read more on Networking hardware