San supplier Compellent completes IPO
Compellent goes public at a higher price than expected, but still has its work cut out to succeed against established San suppliers EMC, IBM, HP and NetApp.
SAN vendor Compellent Technologies went public today after pricing shares higher than expected and will use the cash to try and compete with storage giants EMC Corp., Hewlett-Packard Co. (HP), Hitachi Data Systems (HDS), IBM, and Network Appliance Inc. (NetApp).

Compellent priced 6 million shares at $13.50 Tuesday night and began trading today. The price was above the vendor's expected range of $10 to $12. Compellent got a higher than expected price, although it never had a profitable quarter, losing $6.8 million in 2006, $4.1 million in the first half of this year and a total of $45.7 million since it started in 2002.

Download this free guide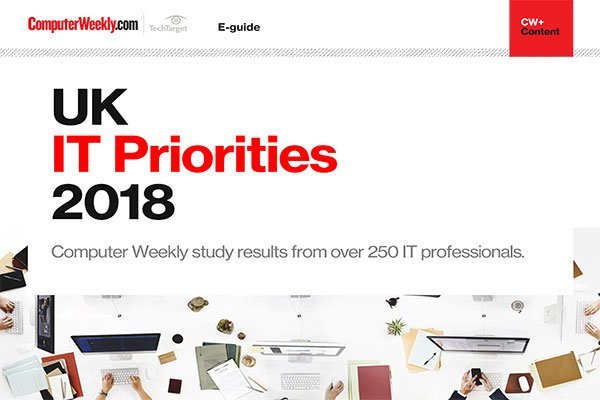 UK IT Priorities 2018 survey results
Download this e-guide to discover the results of our 2018 UK IT Priorities survey, where IT leaders shared with us what they are going to be investing in over the coming 12 months.

By submitting your personal information, you agree that TechTarget and its partners may contact you regarding relevant content, products and special offers.

You also agree that your personal information may be transferred and processed in the United States, and that you have read and agree to the Terms of Use and the Privacy Policy.

Other storage systems vendors on deck to go public will be encouraged by the result. EqualLogic Inc., 3PARdata Inc. and BlueArc Corp. have already filed forms for their initial public offerings (IPO), and all have a track record of financial losses.

Compellent said it would use the net proceeds of approximately $75.3 million for sales and marketing, research and development, and working capital. According to its prospectus, Compellent's strategy is to move beyond the small to medium-sized enterprise market where it started and into large enterprises.

Besides giving it capital, going public can help a small company compete with market leaders, because many companies will not store mission critical business data on systems sold by startups.

Compellent's strategy is to compete with larger companies by selling less expensive and easier to use storage systems. Unlike its larger storage rivals that have separate platforms for entry level, midrange and enterprise storage, Compellent has one platform called Storage Center. It also has software, such as thin provisioning and dynamic block architecture, that helps users provision and add storage, which Compellent claims lets customers scale easily when they want to grow. However, Storage Center's scalability into larger enterprises may be limited by its support for only two controllers.

Compellent supports Fibre Channel and iSCSI on the same system and recently added network attached storage (NAS) support though Microsoft Windows Storage Server 2003 R2.

Compellent is one of the companies major storage vendors refer to as "ankle biters," and Compellent is even small for an ankle biter. Of the four storage system vendors who have filed for IPOs, Compellent had the least amount of revenue, despite more than 600 enterprise customers. Compellent had $23.3 million in revenue in 2006, compared to $68 million for EqualLogic, $66 million for 3PAR and $42 million for BlueArc. Compellent disclosed revenue of $20.9 million for the first six months of 2007, far behind EqualLogic's $53.2 million for the same period and even less than 3PAR's $23.1 million for the second quarter of 2007.

Compellent and the other system vendors looking to go public will try to avoid the fate of clustered storage vendor Isilon Systems Inc., which had a successful IPO last year despite failing to register a profitable quarter and saw the price of its shares plummet after two disappointing quarters. Isilon's stock price fell from $13 at its IPO last December to $6 at close Tuesday.

Financial analyst Kaushik Roy of Pacific Growth Equities gives Compellent little chance of long-term success. Roy says Compellent doesn't have a strong emerging technology to build its products around, such as data deduplication that has helped Data Domain find success or iSCSI that EQualLogic builds its SANs on.

"I don't ever hear about Compellent in the marketplace," Roy said. "I hear about EqualLogic, but not Compellent. Do they do anything that nobody else does with their systems? They might do all right in the seasonally strong fourth quarter, but reality will set in during Q1 and Q2 next year."
Read more on IT for small and medium-sized enterprises (SME)