Dell pledges SMB support with launch of new PCs
CEO Michael Dell promises better customer service and easier-to-use products in an aggressive attempt to gain favor with small businesses.
Dell Inc. made its most aggressive push into the small and medium-sized business (SMB) space in years Tuesday with a new line of PCs. Experts say the move was an attempt by the ailing computer maker to find a niche that helps it gain new customers.

The new systems were announced during a live webcast from New York, where CEO Michael Dell fielded questions from small business owners (a group that was seemingly devoted as well as disgruntled) in a town hall-style forum. The Round Rock, Texas-based business said it plans to conduct several similar forums throughout the country in the coming months.

Download this free guide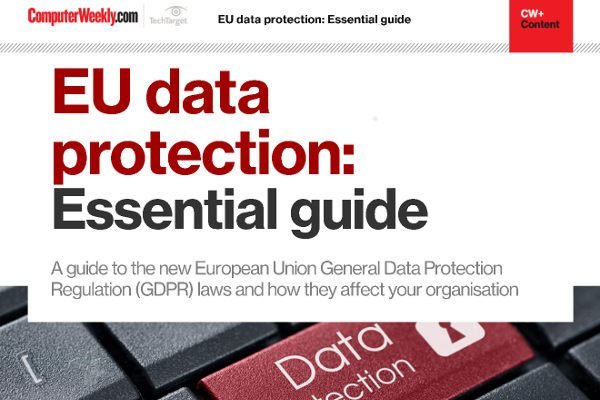 D-Day: 25 May 2018
Prepare your organisation for GDPR: Find out the key actions to take and discover the challenges as well as opportunities
By submitting your personal information, you agree that TechTarget and its partners may contact you regarding relevant content, products and special offers.
You also agree that your personal information may be transferred and processed in the United States, and that you have read and agree to the Terms of Use and the Privacy Policy.

Dubbed Vostro (Latin for yours), the new line includes three notebooks with screens ranging from 14 to 17 inches and starting prices from $449 to $799. A desktop version will be available starting at $319. Systems will be available with Windows Vista or XP operating systems.

Dell said the Vostro products target businesses with fewer than 25 employees -- the very small end of the SMB market -- a segment virtually ignored by most computer vendors.

Vostro PCs have no trialware loaded -- a big plus for many small business owners. They also have simple-to-use tools that address top-of-mind problems for SMBs such as data backup, PC performance and specialized networking support for customers without dedicated IT staff, including Dell Automated PC Tuneup and Dell Network Assistant for setup.

Dell is trying to "address your biggest headaches," Michael Dell said. "It's a promise we're making to you. We are making a very serious investment in small business."

Analyst Charles King of Pund-IT Research in Hayward, Calif., said that although Dell has made this pledge to SMBs before -- most notably in February after CEO Ken Rollins was fired -- Tuesday's proclamation might say more about Dell's intentions to turn the company around than anything else.

"I think when a vendor hits rough water at some point you have to look around and say, 'What do I do best?'" King said. "Do I want to be seen that I'm trying to catch up or do I do what I know that no one else is doing. They're leveraging existing strengths and striking off in a direction that the competition hasn't really addressed."

King added that making a lot of money off a lot of small-margin sales is Dell's strategy. "They're good at squeezing revenue out of each sale. They can make sales to small businesses work that some other vendors have trouble with."

In addition to network support, the new systems come with 10 GB of free online storage -- a freebie customers say is nice, but a drop in the bucket compared with what most small businesses actually need.

Glen Phillips, president of Forté Inc., a Mobile, Ala., computer services firm attending the forum, told Dell that nearly a third of the cost of his IT infrastructure was devoted to backup. "Backup is still in the Stone Age," Phillips said, adding that with about 500 GB of storage already, managing it "is a problem we're seeing growing and growing."

Dell's answer: Online services. "The fact that we can include 10G on a laptop foreshadows what we can do in the future," Dell told Phillips.

But Dell's future is unclear, say skeptics, noting this past year especially. In addition to the ongoing investigation by the Securities and Exchange Commission into the filing of possibly inaccurate reports, which forced the company to delay filing its second-quarter financial results, the company has been battered with disappointing earnings. In February it fired Rollins, putting Dell back at the helm, and then reorganized many of the company's top business groups. In May, it said it would cut 10% of its workforce, or about 8,800 jobs, over the next year.

Still, Wall Street has remained bullish on the company. Shares closed at $28.61 Tuesday.

Indeed, Dell has been reaching out to its customers and this announcement says it's listening, said Hans Casto, notebook analyst at Current Analysis Inc. in Washington.

"They realize that taking their bread and butter and shoving it into other channels wasn't working," he said. So, it's adding more services, more SMB-centric features.

"They're making a commitment to support this group in the future. They're not just saying, 'Here's a new model.'"

Let us know what you think about the story; email: Kate Evans-Correia, News Director
E-Handbook

E-Handbook

E-Zine
Read more on IT for small and medium-sized enterprises (SME)