Winners and losers in storage market reports IDC
According to the latest IDC research, HP shows declining revenues in several storage categories; EMC, HDS, Symantec and NetApp show surprising results.
The storage software and disk storage markets are plugging along at a healthy pace, according to the latest World Software Tracker and World Disk Tracker reports from analyst firm IDC. The same cannot be said for some of the vendors, particularly Hewlett-Packard (HP), which showed declining numbers in several categories within the IDC results.

The IDC numbers are presented in three ways: quarter over quarter, year over year and annually. Annual storage revenue takes all four quarters of the year 2006 into account, whereas year over year compares two fiscal quarters, one year apart and quarter-over-quarter revenue compares two consecutive quarters, in this case the third and fourth quarters of 2006.

Download this free guide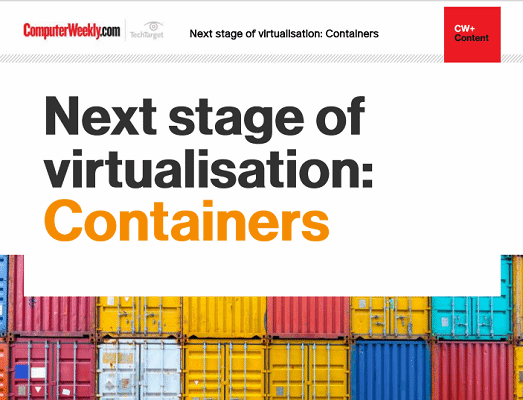 Next stage of virtualisation: Containers
Who doesn't love building blocks? Following the burst of cloud computing, containers are becoming a necessity for all organisational transformation and development. Follow us as we go through the technologies that complement and enhance their use, and outline a first-hand insight into the impact.

By submitting your personal information, you agree that TechTarget and its partners may contact you regarding relevant content, products and special offers.

You also agree that your personal information may be transferred and processed in the United States, and that you have read and agree to the Terms of Use and the Privacy Policy.

According to the report, in the fourth quarter of 2006 the worldwide storage software market increased to $2.567 billion, up 5.3% quarter over quarter and 3.1% year over year. Revenues were up annually 8.3% to $9.772 billion.

Meanwhile, though HP grew 15.7 % quarter over quarter, the company also showed a 13.5% year-over-year decline in revenues. Symantec and CA also posted more modest year-over-year declines in overall storage software of 5.3 % and 1.1 %, respectively.

IDC also recorded a 4.7% decline for HP in annual storage revenue comparisons for data protection and recovery software, and it was specifically in the data protection category that analysts said HP needs the most improvement.

"HP really needs a strong push behind Data Protector," said Stephanie Balaouras, senior analyst with Forrester Research. "The company really doesn't aggressively market Data Protector or tie it into its major campaign initiatives." Data Protector is HP's backup product, formerly called OmniBack.

A more integrated sales approach might be what the doctor ordered for HP across the board, according to IDC analyst Laura DuBois. "They've had a couple of reorganisations around information management, but they need to better align that with their storage software, especially in markets like data protection and recovery."

In the replication market, HP saw consecutive growth for the year and the fourth quarter, but its revenues in the fourth quarter of 2006 still represented a decline of 3.4 % year over year. In storage device management software, HP was down annually 17.1 % and 6.6 % year over year.

"During 2006, HP focused on integrating two important acquisitions, AppIQ Inc. for storage resource management and OuterBay Technologies Inc. for database archiving, into its storage software portfolio … [and] these events contributed to the slight decline in revenues," wrote Thomas Rose, portfolio lead, storage software, HP StorageWorks, in an email to SearchStorage.com. "The acquisitions are now behind us … and our field sales teams and partners are now ramped up on these solutions … We believe these moves will … fuel storage software growth moving forward."

The one bright spot in software for HP was in the storage management software category, which showed 57.9% quarter-over-quarter growth, 113% year-over-year growth and 87% growth annually, though HP remained fourth in market share in this category with 4% as of the fourth quarter of 2006.

When it comes to device management software, HP's software decline might be tied to a decline in hardware sales, according to DuBois. On the hardware front, HP and PC rival Dell saw drooping sales in several categories, most notably in external RAID, where Dell was down 13.9% year over year and HP down 5.3%. Both companies also plummeted in network attached storage (NAS), despite introducing new NAS products based on Windows Storage Server 2003 R2 and Windows Unified Data Storage Server (WUDS) last year; in the worldwide NAS market HP was down 20.8 % year over year, while Dell fell 31.1%.

Other vendors -- Who slipped, who gained?

Net App posted big increases, most notably in the software report, which showed its overall software revenues up 49.3% year over year, though the company remains fourth in market share behind EMC, Symantec and IBM.

NetApp's numbers, however, were the focus of criticism from one of IDC's rival analysts, Steve Duplessie, founder and analyst with the Enterprise Strategy Group (ESG). NetApp was listed second -- behind EMC -- in overall NAS revenue, and its NAS hardware revenue declined 4.1 % year over year, according to IDC's results. However, this prompted Duplessie to wonder about IDC's methodology -- NAS is broken out into several categories with separate numbers for multiprotocol systems.

"This company grew 30%," Duplessie said of NetApp. "How could they have lost market share in NAS? It doesn't make any sense."

At least two of the software numbers were equally ironic: EMC posted a modest year-over-year decline of 1.1% and annual decline of 1.3% in storage management software revenue, while its market share in storage management software fell from 45.8% in 2005 to 40.1% in 2006. Meanwhile, Symantec, which has based most of its marketing in the past six months around its infrastructure management products, saw an annual decline of 16.6% in storage infrastructure management software.

"We continue to hear from end users who may have at one point invested in [EMC Control Center (ECC)] say they aren't getting the information they're looking for from it," DuBois said. "There are many components to the product and many host agents -- some users are growing disgruntled with ECC."

EMC director of public relations Michael Gallant countered by pointing out that EMC is still listed as the top vendor in revenue and market share in this category with twice the market share at 40 % than its nearest competitor, CA. "After a while you run into the law of large numbers," Gallant said. "Double digit growth in every segment is not always possible."

Symantec also posted 3.1 % annual growth in storage infrastructure management and remained stable in the overall software market with 0.0 % growth or decline according to IDC's numbers. Symantec did not return requests for comment as of press time.

Finally, CA plummeted drastically in data protection and recovery, declining 22.3% quarter over quarter and 17% year over year; Hitachi Data Systems (HDS) fell 37.9% year over year in storage device management software and 17.1% annually, though it posted 15% growth quarter over quarter; and IBM grew its NAS business 1531.5% annually, rising from 0.6% to 8.1% market share.
Read more on Integration software and middleware