Symantec tightens NetBackup, PureDisk integration
The beginning of a "massive integration" between NetBackup and PureDisk has begun with new capabilities for PureDisk 6.1.
Symantec Corp. announced a new version of its Veritas NetBackup PureDisk remote office backup product that improves integration with NetBackup (NBU) and is the first step toward adding deduplication to NBU, an update the company expects to be completed by summer.

Prior to this announcement, integration between NetBackup and PureDisk went about as far as the name. With this release, PureDisk now supports tape through NetBackup. Users can export PureDisk backup data to tape, as well as perform direct recovery from tape using NetBackup. The 6.1 release had been shipping to users for several months, according to Symantec, but the integration with NetBackup, as well as new support for Microsoft SQL and Exchange applications, had not been announced before now.

Download this free guide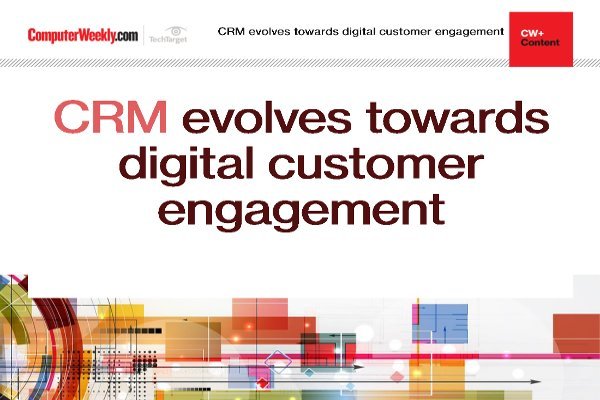 Enhancing digital customer engagement with CRM
Learn about customer relationship management has evolved towards engaging with customers through every channel, with digital at the forefront.

By submitting your personal information, you agree that TechTarget and its partners may contact you regarding relevant content, products and special offers.

You also agree that your personal information may be transferred and processed in the United States, and that you have read and agree to the Terms of Use and the Privacy Policy.

Now, Symantec is opening the kimono on its plans for the product. Over the next quarter, according to Symantec's senior group manager for NetBackup Mike Adams, the product will be updated so that PureDisk's disk-based backup processes and NetBackup's exports to tape can work together.

"Beginning this summer, you'll see a massive integration between the two products," Adams said. Once the integration is complete, the software will be offered in three different packages: one for remote office, one for data center or a combination of both. The latter of which essentially amounts to bringing deduplication to NetBackup -- the better to compete with Avamar Technologies Inc., acquired by EMC Corp. last October.

"They're bringing this into line with Avamar," said Lauren Whitehouse, analyst with the Enterprise Strategy Group (ESG), calling the current integration "a great first step." Whitehouse speculated that the integration will probably come through the OpenStorage API set to be released with NetBackup version 6.5, due out midyear.

Also a part of the 6.1 release is new support for application, including Microsoft SQL and Exchange. Previously, the product supported Windows file systems only. Further updates are on the way, according to insiders, including support for Solaris, Unix, AIX and virtualized environments. Over the next year, the product will add support for more applications, including Oracle and SharePoint Portal, according to Adams.

"The nice thing about PureDisk is that it can be revved pretty cleanly," Adams said. "So if a customer comes to us with an application they want supported, we can do it very quickly."

Similar enhancements coming for System Recovery

Support for Exchange, as well as new centralized management for Symantec's Backup Exec System Recovery software, is also slated for release as version 7.0 on April 17, according to recent communications to the press by Symantec.

"Centralized management was available in the 6.0.X series (then named LiveState Recovery) of the [System Recovery] product and was removed in the 6.5.X series," a 7.0 beta tester told SearchStorage.com on condition of anonymity. "So I wouldn't wonder if they reintroduce it in 7.0." The removal of the feature may have had something to do with the integration between LiveState Recovery and Backup Exec to form the new System Recovery product under the Symantec banner last year, insiders speculated.

Users interested in a bug fix for a problem that was recently causing the program to freeze in some environments won't have to wait that long, sources said. According to the 7.0 beta tester, a patch issued in 6.5.4 addressed the issue, which was causing backup jobs to "hang" and fail in version 6.5, according to postings on one of Symantec's user forums.
Read more on Business applications