Laptop backup spurs software consolidation
Small business backup software maker Yosemite has acquired FileKeeper, a provider of laptop backup products.
Yosemite Technologies Inc. has acquired privately held FileKeeper Inc. for an undisclosed sum. FileKeeper makes near-
continuous data protection
(CDP) software for laptop and remote-office backup.
The product fills a hole in the Yosemite product line, which previously spanned the server to the tape library. FileKeeper's software saves file-level changes and automatically backs them up to a central server, provided the end user is plugged in to the corporate network or virtual private network (VPN). If a mobile user doesn't log on, the changes are saved in cache until he or she does.

Download this free guide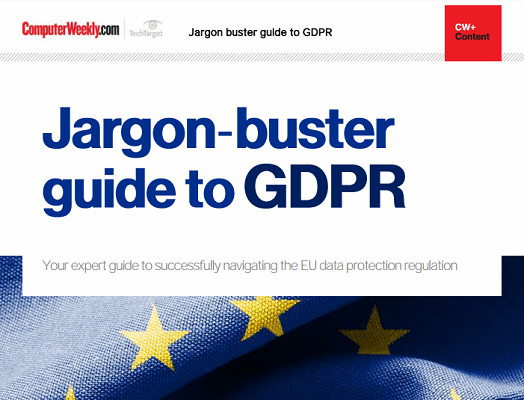 Jargon-buster guide to GDPR
The 10 most important things you need to know about GDPR, and a jargon-buster explanation for some of the key terminology.

By submitting your personal information, you agree that TechTarget and its partners may contact you regarding relevant content, products and special offers.

You also agree that your personal information may be transferred and processed in the United States, and that you have read and agree to the Terms of Use and the Privacy Policy.

Yosemite said it is planning to integrate the software into its Yosemite Backup software and also offer it as a standalone product. Yosemite Backup is rebranded by Hewlett-Packard Co. (HP) as Data Protector Express, bundled with Dell Inc.'s recently released RD1000 disk-based backup appliance. It is also bundled by Quantum Corp. as part of a GoVault product package for small and midsized businesses (SMB).

Since taking over as CEO, former EMC Corp. chief technology officer George Symons has vowed to return Yosemite to its original SMB focus, but according to Lauren Whitehouse, analyst with the Enterprise Strategy Group, "These companies need desktop and laptop protection just like the big guys do."

Whitehouse and other analysts said that Yosemite is generally smart to try to jump on what they say is a growing trend: concern over data on workstations, especially laptops. "My whole world is in my laptop -- I suspect that is true no matter how big a company you talk about," said Steve Duplessie, founder and analyst with the Enterprise Strategy Group. "In the smaller companies that Yosemite targets, you really do need an end-to-end protection scheme because the little CEO, like me, only uses a briefcase to house their laptop -- all the relevant and important stuff is within that laptop."

Laptop losses have been higher profile lately, too. "Desktop and laptop data protection is a growing concern given the publicity being given to laptop thefts and losses, as well as a trend [of] laptops being stolen for the value of the information on them rather than the value of their hardware," said Greg Schulz, founder and analyst with the StorageIO Group.

CDP becoming a checklist feature

Yosemite follows Symantec Corp., which snapped up the intellectual property of Revivio Inc. in November, and CA Inc., which acquired XOSoft Inc. in July, in folding CDP into a larger backup portfolio, a move analysts said signals that CDP is completing its morph from a standalone product to a checklist feature in the backup market.

"CDP is just a feature now," Whitehouse said. "And the trend is for CDP to mean getting more granular backup," as in FileKeeper's case, "rather than capturing every single block in an add-on product."

Needing to be connected to the network could theoretically be an issue for some users considering the product, Whitehouse said, if too much backup data accumulates on a user's laptop between dumps to the main server.

Yosemite users are being cautious when it comes to the prospect of adding a new feature and process to their environment. Rick Graham, IT director for A.O. Smith Water Products Co., said he probably wouldn't use the product for most of the 1,700 or so workstation users at his company, due to concerns about bandwidth. Employees at AO Smith are already used to saving critical files to a centralized server, as well as removable drives from Iomega Corp., Graham said.

Still, Graham said he would probably at least evaluate the product for backing up laptops belonging to executives, executive assistants and managers, which he termed the more "mission-critical" users in the environment. "They have a lot of stuff they don't want on the backup server," Graham said.

Other companies selling laptop backup products and services include Atempo Inc., Asigra Inc., AT&T, Avamar Inc. (acquired by EMC Corp. in October), IBM, Iron Mountain Corp., Packeteer Inc. and Peer Software Inc.
Read more on Antivirus, firewall and IDS products