Video: Microsoft previews Windows 8 user interface features
Microsoft has unveiled its new operating system (OS) Windows 8 in a preview video.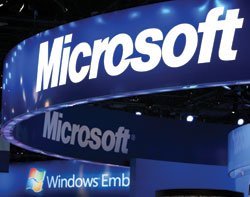 Microsoft has unveiled its new operating system (OS) Windows 8 in a preview video.
The new version of Microsoft's OS will run on system-on-a-chip (SoC) processors. User interface features include a touchscreen, tile-based start screen, similar to its Windows Phone 7 OS.

Download this free guide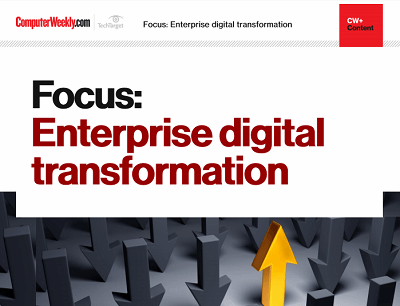 Are you digital to the transformation?
Digital transformation - the buzzword that we can't get away from. Enterprises need to accelerate their digital transformation journeys to avoid being left behind in an increasingly digital world. It's not an easy feat, but one that can be costly to get wrong. Join us as Computer Weekly takes a look at how businesses can stay on track through collaboration, innovation, and listening to user needs.
By submitting your personal information, you agree that TechTarget and its partners may contact you regarding relevant content, products and special offers.
You also agree that your personal information may be transferred and processed in the United States, and that you have read and agree to the Terms of Use and the Privacy Policy.
Julie Larson-Green, corporate vice president of Windows experience at Microsoft, said in a statement, "A Windows 8-based PC is really a new kind of device, one that scales from touch-only small screens through to large screens, with or without a keyboard and mouse."
Windows 8 will also include support web applications built using HTML5 and JavaScript.
Speaking recently at a developer conference in Japan, Steve Ballmer, Microsoft CEO, said, "As we progress through the year, you ought to expect to hear a lot about Windows 8. Windows 8 slates, tablets, PCs, a variety of different form factors," said Ballmer.
Business upgrades to Windows 7 have been driving corporate refreshes. Dell's Q1 fiscal 2012 year results show corporate PC refreshes caused sales of Dell's desktop and laptops to rise 7%.
Microsoft's financial third quarter results showed Windows sales were down 7%. Despite the drop, Ballmer said Windows 7 PCs will sell over 350 million units this year.
"We've done a lot in Windows 7 to improve customer satisfaction. We have a brand new user interface. We've added touch, ink and speech," continued Ballmer.
Microsoft previewed the new 'Mango' version of its Windows Phone operating system (OS) in May 2011.
The company recently revealed plans to acquire internet telephony services company, Skype Technologies for $8.5bn.
Video: Microsoft demonstrates Windows 8's new user interface:
Read more on Operating systems software