IT dominates UK's £200bn outsourcing sector, says Oxford Economics
The IT outsourcing industry in the UK is the largest contributor to the UK's £207bn outsourcing sector with £41.7bn in sales in 2009.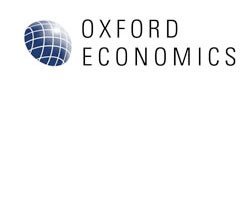 The IT outsourcing industry in the UK is the largest contributor to the UK's £207bn outsourcing sector with £41.7bn in sales in 2009.
The maturing UK IT outsourcing sector looks set to see demand increase.
According to research from Oxford Economics, about 20% of total outsourcing sales in the UK, across all industries, were made in IT- and data-related services. The report was commissioned by the Business Services Association.

Download this free guide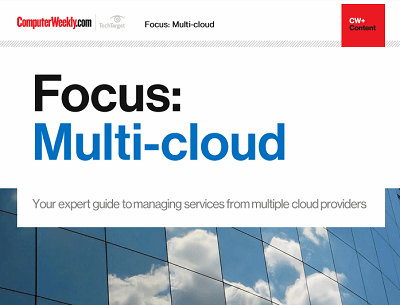 Mixing and matching your cloud options
Many IT leaders are increasingly coming round to the idea that sourcing services from one or more providers might be the best way to go. From a cost and resiliency perspective, some workloads might work better in one cloud over another. Or a certain provider might boast some functionality that suits a particular process the enterprise is looking to implement, but falls short in other areas, prompting the company to adopt a mix-and-match procurement strategy. Join us as Computer Weekly takes a closer look at the multi-cloud approach and what providers are doing to capitalise on the trend.
By submitting your personal information, you agree that TechTarget and its partners may contact you regarding relevant content, products and special offers.
You also agree that your personal information may be transferred and processed in the United States, and that you have read and agree to the Terms of Use and the Privacy Policy.
Total outsourcing, including 17 different sectors such as property services, recruitment and administrative support, accounted for 8% of total UK GDP. This puts it on a par with the financial services sector, which accounted for 8.1%.
A total of 340,000 people are employed in IT outsourcing jobs in the UK.
Peter Brudenall, outsourcing lawyer at Lawrence Graham, says there is room for the IT outsourcing industry to expand.
"These figures demonstrate the maturity of outsourcing as a business model. Eight percent of UK output is a significant number and it will continue to get bigger."
"It will expand as companies realise that outsourcing, despite the negative aspects such as some job losses, allows companies to compete better because they can invest more in their core business. This will create more jobs," added Peter Brudenall.
The report revealed a massive £35bn was spent on outsourced IT in the private sector, while the public sector accounted for £6.7bn.
Brudenall says IT outsourcing in the public sector will increase. "Whether its shared services or joint ventures outsourcing in the public sector, particularly local government will increase."
The outsourcing sector, and in particular IT outsourcing, is often viewed as a negative force in the UK economy because of large-scale offshoring of work. But the research demonstrates its valuable contribution.
Bindi Bhullar, director of global IT services provider HCL Technologies, said the research comes as welcome news to the outsourcing industry, which has been in the spotlight recently as a result of the government's drive to cut costs and reshape public services.
"It is great to finally see credible research highlighting the significance of IT and IT-related BPO into context. Until now, there has been a reluctance to openly discuss the core benefits outsourcing brings to the UK economy.
"The industry has clearly come a long way since the Y2K projects of the 1990s. This report shows how IT outsourcing has fully developed into a mature market," said Bindi Bhullar.
IT outsourcing is on the up globally after a slowdown during the recent recession. According to the latest research from Gartner, businesses spent 3.1% more on IT services globally in 2010 than in 2009. Gartner recorded IT services sales worth $793bn in 2010, compared with $769bn in 2009. In 2009 there was a 5.1% decline in spending, compared with 2008, when the effects of the global recession peaked.
Read more on IT outsourcing