SAP still not delivering on its vision despite strong Q1 results
Enterprise software maker SAP has reported a 26% growth in software revenue to €583m and 20% growth in software and software related service revenue to €2.3bn,...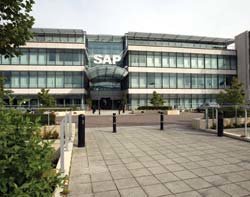 Enterprise software maker SAP has reported a 26% growth in software revenue to €583m and 20% growth in software and software related service revenue to €2.3bn (£2bn), in first quarter results.

Download this free guide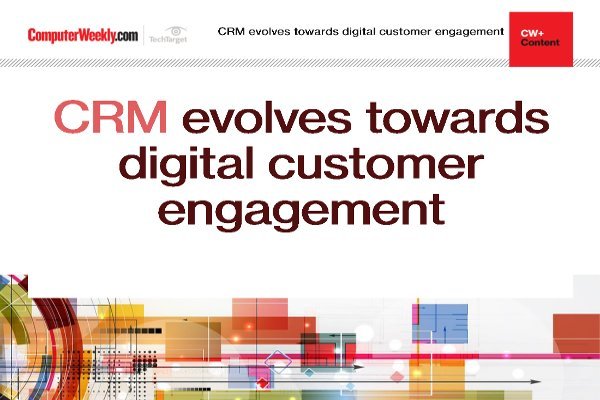 Enhancing digital customer engagement with CRM
Learn about customer relationship management has evolved towards engaging with customers through every channel, with digital at the forefront.
By submitting your personal information, you agree that TechTarget and its partners may contact you regarding relevant content, products and special offers.
You also agree that your personal information may be transferred and processed in the United States, and that you have read and agree to the Terms of Use and the Privacy Policy.
Total revenue was €3.02bn, up 21% on the same period the year before.
According to the firm, software revenue growth rate more than doubled compared with the same period in 2010.
"Coming off our largest fourth quarter software revenue results in our history, our strong momentum continued in the first quarter," said Bill McDermott, co-chief executive of SAP.
Customers are embracing SAP's innovation and open ecosystem strategy, he says, which is driving demand across the software maker's portfolio of business applications, analytics, and enterprise mobility solutions.
Jim Hagemann Snabe, co-CEO of SAP said the company's strategy of growth through innovation was paying off.
"Our innovations addressing new markets with in-memory, on demand and mobility are rapidly gaining traction. We are innovating faster in all product areas and continue to increase operational efficiency across the company," he said.
But Thomas Otter, research vice president at research firm Gartner says although SAP talks of on-premise, on-demand and on-device, on-premise is the still paying the rent.
The flat subscription revenue is disappointing, given the rapid growth of the SaaS players such as SuccessFactors, Salesforce.com and Workday, he says.
"SAP has been slow to deliver on its Line of Business SaaS offerings too," according to Otter.
SAP also claims the quarter delivered the fifth consecutive quarter of double-digit growth in software and software related service revenue.
Operating profit was €597m up 7% compared with the same period the year before.
Otter says SAP has spent the past 18 months building a clearer vision for the company, re-engaging with customers and employees, but it has not yet had any significant new product to sell.
"There is only so much on-premise ERP and Analytics that SAP can upsell to existing customers, and while this business remains solid, it has limits," he says.
Otter also notes that SAP's newer products, particularly HANA and Business ByDesign, are not yet delivering a significant financial contribution, and the time is nearing where they need to do so.
"SAP also hasn't yet shipped any joint product with Sybase, so deep synergies there aren't yet evident there either. SAP is spending money on R&D and marketing, in anticipation of success with these offerings," he says.
According to Gartner, SAP has to do three things in the rest of 2011:
Turn HANA and in-memory from a compelling concept into real revenue.
Show that it can scale Business ByDesign and deliver its other SaaS efforts.
Prove out the value of the Sybase acquisition by shipping joint product that customers buy.
The Sapphire customer and partner event in May, says Otter, will be an opportunity to assess whether the stronger vision of 2010 has turned into real product that will generate revenue.
"SAP has had a vision but now we need to see engineering delivering on it," he says.
Read more on Business applications