IT managers are still investing in business intelligence (BI), with the worldwide market for BI software forecast to grow 9.7% to reach $10.8bn in 2011, according to analyst Gartner.
BI has remained healthy because it is seen as an important tool for organisations, said Ian Bertram, managing vice-president at Gartner.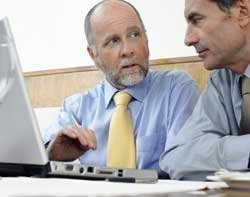 "This market segment has remained strong because the dominant vendors continued to put BI, analytics and performance management at the centre of their messaging, while end-user organisations largely continued their BI projects, hoping that resulting transparency and insight will enable them to cut costs and improve productivity and agility down the line," he said.
However, around 70-80% of corporate business intelligence projects fail, said Gartner.
"If you don't ask the right questions, BI is not a crystal ball that pops out the answer. People in IT need to stop approaching BI as a vendor or engineering solution, or as a tool. They need to understand what business they are in. They are in the information and communication business," said Patrick Meehan, president and research director in Gartner's CIO Research group.
BI ranked number five on the list of the top 10 technology priorities for chief information officers (CIOs) in 2011, according to the firm's annual global CIO survey.
Three major BI trends set to grow
1) Consumerisation of BI
The need for more intuitive and interactive BI tools and applications extends to users on the go, but the vast majority of organisations have yet to embrace mobile BI. This is set to change very quickly with the proliferation of Apple's iPhone and iPad products.
2) Emerging data sources
Capabilities that enable the analysis of large, volatile and diverse data will create a range of high-value BI applications. This includes in-memory technology and social and content analytics.
3) BI as a decision platform
Gartner's user surveys show that "improved decision making" is the top driver of BI purchases. Capabilities that will evolve BI from an information delivery system to a decision platform will increase the value of BI and drive its growth.
Email Alerts
Register now to receive ComputerWeekly.com IT-related news, guides and more, delivered to your inbox.
By submitting your personal information, you agree to receive emails regarding relevant products and special offers from TechTarget and its partners. You also agree that your personal information may be transferred and processed in the United States, and that you have read and agree to the
Terms of Use
and the
Privacy Policy
.