Major multinationals, including Barclaycard and Volkswagen, are developing sophisticated games for smartphones that promote their brands, a report from Juniper Researchreveals.
The firms are taking advantage of a rapid growth in the sophistication of smartphones, which now rival hand-held games consoles in their graphical capabilities, the analyst firm says.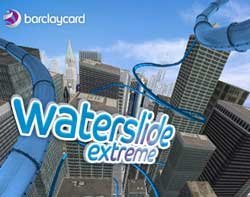 Over the next five years advertising spend on mobile phone games will increase tenfold, from $87m to $894m, the company predicts.
---
Click here to download Juniper's report on mobile games from Computer Weekly. Requires registration.
---
A game developed by Barclaycard, based on its TV ad campaign featuring people sliding through huge water-shutes, attracted 18 million downloads, equivalent to 1 in 4 iPhone users, the report reveals.
Volkswagon worked with games developers Fishlabs and Firemint to develop racing games featuring VW cars, which attracted over 7.5 million downloads.
The introduction of App stores by Apple and other handset manufacturers, and developments in the computing power of handsets, have made mobile games a compelling advertising platform, said Daniel Ashford, analyst at Juniper.
"In terms of screen size, a couple of years ago, you were looking at three or 3.5 inches. Now Samsung is producing phones with 4.3 inches. That has had quite a significant impact. Processing speed, storage capacity, and memory have all contributed to the playability of games," he said.
The graphics capability of mobile phones has developed significantly over the past two years. For example, the iPhone 3G, released in July 2008 could draw seven million triangles per second. The iPhone 4, released in June this year, could produce 28 million triangles per second.
This is not far behind the Nintendo 3DS hand-held games console, due to be launched this year, which produces 30.6 million triangles per second, said Ashford.
The growth in mobile games and apps has created opportunities for IT professionals with skills in Java, the programming language used in phones based on Google's Android operating system, and Objective-C, the language used by Apple.
Games based on augmented reality techniques, which involve projecting graphic images onto real world views, through a mobile phone camera viewfinder, for example, will take off, Juniper predicts.
More games will be free to download, and will be paid for in other ways, said Ashford. "Rather than paying at the point of download, you monetise by buying extra levels or weapons for the game. In a rhythm-based guitar game like Guitar Hero you buy extra tracks. That is going to be the model."
Email Alerts
Register now to receive ComputerWeekly.com IT-related news, guides and more, delivered to your inbox.
By submitting your personal information, you agree to receive emails regarding relevant products and special offers from TechTarget and its partners. You also agree that your personal information may be transferred and processed in the United States, and that you have read and agree to the
Terms of Use
and the
Privacy Policy
.