No monopoly on broadband supply, says culture minister
No-one was "writing a cheque to BT," culture minister Jeremy Hunt said on Monday at the launch of the government's broadband strategy in London.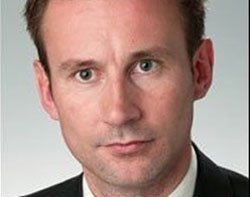 This Article Covers
RELATED TOPICS
No-one was "writing a cheque to BT," culture minister Jeremy Hunt said on Monday at the launch of the government's broadband strategy in London.
Any network operators that received public money would have to provide open access to platforms on which competing broadband providers could supply services, he said.

Download this free guide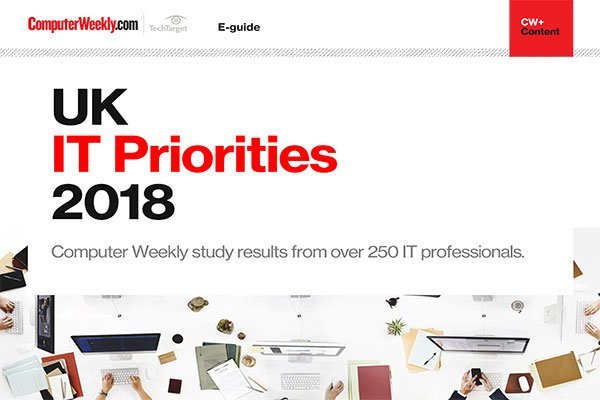 UK IT Priorities 2018 survey results
Download this e-guide to discover the results of our 2018 UK IT Priorities survey, where IT leaders shared with us what they are going to be investing in over the coming 12 months.
By submitting your personal information, you agree that TechTarget and its partners may contact you regarding relevant content, products and special offers.
You also agree that your personal information may be transferred and processed in the United States, and that you have read and agree to the Terms of Use and the Privacy Policy.
"We've looked at it very carefully, and we're not going down the route which would allow someone to say they could connect every home in, say, Lancashire but I'll have a monopoly of delivering superfast broadband in Lancashire for 10 or 15 years to get a return on my investment," Hunt said.
"We are going for an open platform which means networks will be able to get a return on their investment through the provision of hardware, and the provision of downstream servicers will be open.
"The point about separation of upstream and downstream activity is an extremely important one," he said, "because of the absolute key stipulations of giving public money is that the end product is an open network [over which] competing broadband providers are able to offer their services."
Hunt was speaking in reference to £830m that the government was putting up to help fund the roll-out of wide-spread access to high speed broadband networks. He said BT had offered to match that with a similar amount, which would allow BT to bring fibre to 85% to 90% of the UK population he said.
Hunt said the government expected grants to be made to consortia most of the time, rather than to individual companies.
Technology agnostic
The government would work with local authorities to ensure that whatever networks were proposed met the needs of local people, Hunt said. He said the government was agnostic about the technologies deployed locally, but expected to see a combination of fixed and wireless solutions.
The best way forward was to aim to be the best in broadband network in Europe with technologies that allowed future upgrades eventually to 100Mbps symmetric, Hunt said.
He said the government wanted to see a digital hub (also known as a digital village pump) in every community, so that everyone had access to the internet. This would stimulate the economy, innovation and save government service providers hundreds of millions of pounds, he said.
Hunt said the government was making available another £50m to consortia to fund four more pilot projects in May. This was in addition to the four already identified in Highlands and Islands, Cumbria, Herefordshire and North Yorkshire. The government was also looking for the best proposal that would deliver the best solution at the lowest cost.
"Small companies with strong local links and understanding of local areas will have a very good chance of securing funding," Hunt said. "They will have an equal chance of securing funding."
Hunt said the government didn't want to prescribe to people. "We're talking to local authorities, to BT, to Virgin, TalkTalk, Sky, everyone who's involved in this asking for their best solutions, and we'll back the best ones," he said.
Business rates
He said the government was looking into business rates as they applied to fibre networks to see if it could provide relief for smaller network operators.
A meeting between officials and network operators due last week was cancelled because of poor weather, but is likely to be rescheduled, officials told Computer Weekly.
Read more on Networking hardware