Wi-Fi on UK rail ahead of Europe, says national ticket retailer
The UK rail network is outstripping Europe in delivering onboard Wi-Fi, according to national rail ticket retailer MyTrainTicket.co.uk....
The UK rail network is outstripping Europe in delivering onboard Wi-Fi, according to national rail ticket retailer MyTrainTicket.co.uk.
National Express East Anglia (NXEA) is the latest to confirm its passengers will benefit from the service in 2011.
The NXEA routes are included in a map of Wi-Fi services on the UK's rail networks produced by MyTrainTicket.
Where Wi-Fi is offered, the service is available on either all or most trains, but in contrast, provision in Europe is much patchier, the retailer said.

Download this free guide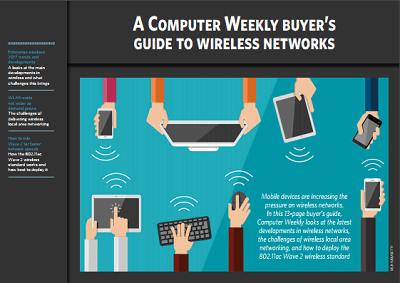 Carrying the heavy wireless burden of mobile devices
Mobile devices are increasing the pressure on wireless networks. In this buyer's guide, Computer Weekly looks at the latest developments in wireless networks, the challenges of wireless local area networking, and how to deploy the 802.11ac Wave 2 wireless standard.
By submitting your personal information, you agree that TechTarget and its partners may contact you regarding relevant content, products and special offers.
You also agree that your personal information may be transferred and processed in the United States, and that you have read and agree to the Terms of Use and the Privacy Policy.
Italy, Spain, Ireland, Holland and Austria have no or very limited on-train Wi-Fi, while coverage in France, Germany and Belgium is limited to a small number of train services.
In France, 10% to 15% of high-speed trains have been refurbished to offer the technology, but it is not possible for passengers to know in advance whether Wi-Fi will be available on a particular route as trains are not allocated to services until the day of travel.
Germany has the fullest coverage of the UK's neighbours with on-train coverage focused on routes connecting Frankfurt, Germany's main business centre, with Hamburg in the north of the country, Munich in the south and Cologne in the west.
But, like France, Wi-Fi is available only on the latest upgraded trains. No trains serving the east of the country, including Berlin, offer the service.
The UK coverage map shows some gaps, such as the long-distance routes between London and the South West and South Wales, operated by First Great Western, and the CrossCountry network linking the South West and South of England with the North West and Scotland, via Birmingham.
Alistair Lees, managing director of MyTrainTicket.co.uk, said Wi-Fi, along with other onboard services, is increasingly identified by passengers as an important reason for choosing rail over other forms of transport.
"Just as Britain led the way in establishing railways in the Industrial Revolution, so the train companies are now at the forefront of the digital revolution, giving passengers the ability to access the internet, emails, media and games while travelling by train. Britain is well ahead of its European counterparts," he said.
Read more on Wireless networking