Network operators have been invited to a private meeting with communications minister Ed Vaizey to be briefed on the business rating system for communications networks, and broadband networks in particular.
Network operators have complained for years that the rating system favours BT unfairly and reduces the incentive to invest in network building. BT had not been invited to the meeting, John Cockaday, a senior policy adviser to Vaizey, told Computer Weekly.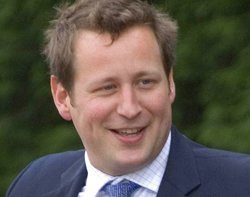 Prior to the election, the present Conservative and Liberal Democrat coalition partners promised to review the business rates regime as it applied to broadband networks.
Vaizey reneged on this promise once in power. He then promised to meet the network industry to hear their side.
Cockaday said the meeting was not a "decision-making meeting". Decisions were the prerogative of the Department of Communities and Local Government, which makes policy on business rates, he said.
Taxing networks
The policy is implemented by the Valuation Office Agency (VOA), part of HM Revenue & Customs, itself part of HM Treasury, he said.
It is estimated that the government makes more than £400m a year from the taxes levied on communications networks, including BT. However, no-one in government has been willing to provide Computer Weekly with a definitive calculation of the government's take, despite extensive queries.
Cockaday said delegates would be free to provide the VOA with information that it could consider in its ratings work. He declined to say whether the meeting could or would lead to a re-assessment of how BT was rated.
BT's rating bill is based on the rateable value of its entire estate or heraditament, while others, except Virgin Media, are rated on each kilometre of fibre they light, with a minimum valuation of £2,000 a year.
The VOA's valuation of BT's heraditament has fallen from £530m in 2005 to £244m in March this year. At the same time BT has installed thousands of kilometres of optical fibre.
In addition, in February the VOA decided it had overvalued non-BT networks from 2003 onward, and issued refunds.
Many non-BT network operators lost business to BT between 2003 and 2010 because they had to recover the excess cost caused by the over-valuation in their quoted prices.
Critics argue that the VOA's system for rating BT allows BT to play accounting games with its pricing that allow it to compete unfairly. Cockaday said that the way the VOA rated BT has been tested in the courts and found to be fair. However, Vtesse Networks still had an appeal pending in Europe, he said.
Appeal court decision
In the UK, the court of appeal issued a 2:1 split decision in Vtesse Networks v VOA in January. In a dissenting opinion, Lord Justice Sedley said, "It is now evident that there is arguably a gross disparity in BT's favour between the rateable value of its and Vtesse's cables."
Network operators have called for BT to be valued in the same way that they are.
The meeting, hosted by Vaizey, will take place on 2 December at the Department of Business, Innovation & Skills in Westminster, starting at 11am.
Those invited include Digital Region, Easynet, i3 Group, Gamma Telecom, Geo, NYNet, Rutland Telecommunications, Sohonet, TalkTalk, Virgin Media, the Broadband Stakeholders Group, and Ofcom.
Email Alerts
Register now to receive ComputerWeekly.com IT-related news, guides and more, delivered to your inbox.
By submitting your personal information, you agree to receive emails regarding relevant products and special offers from TechTarget and its partners. You also agree that your personal information may be transferred and processed in the United States, and that you have read and agree to the
Terms of Use
and the
Privacy Policy
.