Government business plans outline milestones for IT
Government departments have published their business plans, with the aim of making their progress on implementing government policy transparent.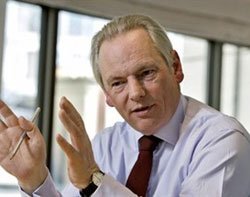 Government departments have published their business plans, with the aim of making their progress on implementing government policy transparent.
The Cabinet Office business plan contains much of the information that is relevant to IT. Four parts of its "efficiency and effectiveness in government" section relate to the management of IT in the public sector.

Download this free guide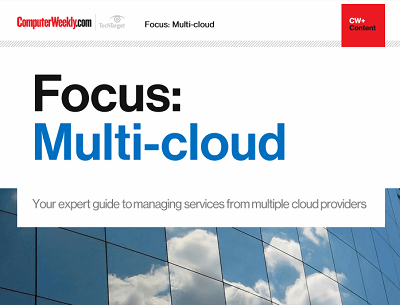 The maturity of the enterprise public cloud
Many IT leaders are increasingly coming round to the idea that sourcing services from one or more providers might be the best way to go. Join us as Computer Weekly takes a closer look at the multi-cloud approach and what providers are doing to capitalise on the trend.
By submitting your personal information, you agree that TechTarget and its partners may contact you regarding relevant content, products and special offers.
You also agree that your personal information may be transferred and processed in the United States, and that you have read and agree to the Terms of Use and the Privacy Policy.
First, the Cabinet Office, led by minister Francis Maude, wants to integrate IT infrastructure across central government. It has already increased government CIO John Suffolk's powers to do this, and written a draft ICT infrastructure strategy. In September it was supposed to start publishing details of the performance of all IT projects valued over £1m, but this is overdue. In May 2011, it will produce a cross-departmental asset register.
Second, it is creating a new IT procurement process. Two parts of this are already done: the ICT moratorium ensures no new IT contract is signed without Treasury approval, and upcoming and ongoing tenders and contract negotiations are now flagged up across departments. In March 2011, a report will be published outlining a new approach to ICT procurement that will aim to make it easier and cheaper for small and medium companies to bid for public sector contracts.
The third part of the plan that is relevant to IT is the aim of terminating certain IT projects. The first round of cancellations have already been identified, and officials are still deciding which of these can be re-scoped and saved. By Febuary 2011 they will have developed a process for the ongoing review of future projects, and will start publishing regular status reports on the projects they've identified from December 2011.
Finally, the Cabinet Office wants to improve the rules around designing and running IT projects. It wants to publish guidance on not exceeding £100m in value, and reducing the scale of IT projects, but this is overdue. By December, it wants new procurement rules in place that will "ensure a level playing field for open source software". By January 2011 it wants to have drafted government open standards, including any related to security, with crowd-source mechanisms for feedback. By the end of this month, an IT skunk works will be established to develop faster and cheaper ways of using IT in government. The whole project is set to be announced in January 2011.
Read more on IT outsourcing