The government wants to use as many options as possible to reduce the amount of money it spends on IT, while retaining service levels. Indian IT suppliers have been invited by the government to be part of this, but what do they think?
Private sector enterprises have been unable to ignore companies like Tata Consultancy Services (TCS), Wipro, Infosys, HCL Technologies, Mahindra Satyam and Cognizant for many years. But the same cannot be said for the public sector, where they have done relatively little.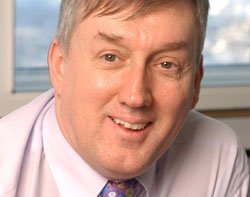 Indian companies undoubtedly have a lot to offer, their private sector records prove this, but the unpopularity of sending UK jobs abroad and the high cost of suppliers taking on public sector workers are two reasons why Indian suppliers are only bit players in the UK public sector.
But the government has called on the Indian companies to bid for the work, in light of the current cost cutting. In July George Osborne said there is an "opportunity for Indian IT contractors to get involved" and offer their services to the UK government. More recently government CIO John Suffolk reiterated this invitation.
Yes and no
There has been a mixed response from the major Indian suppliers.
Wipro, HCL, Mahindra Satyam and TCS are going for it, while Infosys and Cognizant will retain a private sector focus.
TCS' European head, AS Lakshmi, said that the company is ready to challenge for more UK public sector work. It already has some, including the contract to administer the National Employment Savings Trust (Nest) pension scheme for the Personal Accounts Delivery Authority (Pada). "We have built up a team and commitment over the past four to five years," says Lakshmi. "We have had some success and will continue to invest."
HCL Technologies, Wipro and Mahindra Satyam, which have bits and pieces in the UK public sector, are all ready to step up to the mark.
Wipro's European head, Jeffrey Heenan Jalil, said the government sector is an integral part of Wipro's growth strategy in the UK. "Wipro brings tried-and-tested, efficient IT models that can help local and national governments deliver greater efficiency."
Mahindra Satyam's European boss, Vikram Nair, said the company is "very keen on the business".
He said Mahindra Satyam could get involved in building shared services capabilities for public sector organisations. This could be provided onshore from existing centres in Teeside and Belfast. This would overcome data protection and possible offshoring jobs fears.
Meanwhile Bindi Bhullar, director at HCL, said the supplier is going for the business full-throttle and he believes the huge budget cuts and tough targets across the board mean government CIOs have to do things differently.
"Clearly, sticking with traditional methods won't deliver the kinds of savings outlined in today's announcement. Public sector departments need to look to alternate providers that can deliver a fresh approach to management and offer accountability through outcome-based pricing models. The next four years will be extremely challenging for managers, but by outsourcing operational workloads, they can deliver much greater efficiencies to public services over the next four years."
Infosys, however, will continue to focus on the private sector. European head BG Srinivas said, "Not for now," because there is a lot of room to grow in the private sector. It has 110 clients in Europe out of a potential basket of 500. Cognizant also says it will continue to focus on the private sector.
The government has to change and has taken the first step by admitting it needs Indian suppliers. A breed of CIOs that are against offshoring are becoming a thing of the past so the UK public sector could look far more multicultural soon.
Email Alerts
Register now to receive ComputerWeekly.com IT-related news, guides and more, delivered to your inbox.
By submitting your personal information, you agree to receive emails regarding relevant products and special offers from TechTarget and its partners. You also agree that your personal information may be transferred and processed in the United States, and that you have read and agree to the
Terms of Use
and the
Privacy Policy
.