HP cuts another 1,300 jobs in the UK
HP has cut another 1,300 jobs in the UK as the technology giant exports jobs to locations outside the UK.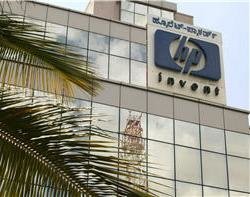 HP has cut another 1,300 jobs in the UK as the technology giant exports jobs to locations outside the UK.
The union Unite said the further cuts, which follow the more than 900 announced in June, was "butchery".
HP said this is part of the 9,000 cuts announced globally in June. "HP is in consultation with the appropriate representative bodies within the UK regarding potential workforce changes which were announced on 1 June 2010. This is an initiative to transform HP's enterprise services business to benefit clients through new offerings and improved service delivery."

Download this free guide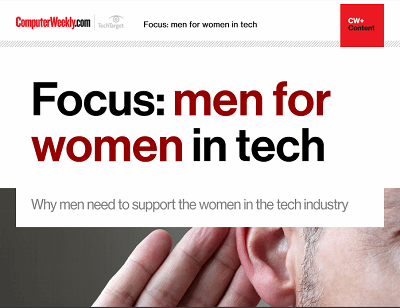 Men for women in tech
There is still a lack of diversity in the IT industry despite many initiatives designed to make the sector a place that women want to work. Many believe these strategies only work with support from the top, and as most of those in c-suite positions are male it makes sense that we need the support of the men in the industry to increase the number of women entering tech careers. This guide offers a collection of articles showcasing some of the men who are helping women to progress in the technology industry and the methods they are using to do so, such as providing mentoring, taking unconscious bias into account during hiring and encouraging young people into science, technology, engineering and maths (Stem) careers.
By submitting your personal information, you agree that TechTarget and its partners may contact you regarding relevant content, products and special offers.
You also agree that your personal information may be transferred and processed in the United States, and that you have read and agree to the Terms of Use and the Privacy Policy.
This involves HP moving from a phase of integrating EDS to the resulting growth of IT services.
Peter Skyte, Unite national officer, said despite significant profits "HP appears hell-bent on continuing to butcher its highly skilled UK workforce".
He said the 900 cuts announced in June have not even been finalised. "Before we finish one programme we start another."
Skyte added that worker morale is very low. "It is increasingly difficult for HP employees in the UK to plan for their futures when the threat of redundancy is continually hanging over their heads."
He said that the UK is being hit the hardest among European countries because of "lax employment protection in the UK" compared with other European countries. "The UK is bearing the brunt of cuts, as it's quicker and cheaper to sack UK people and export their jobs abroad."
Read more on IT jobs and recruitment