Ofcom to grant BT more time on 10Gbps service
Communications regulator Ofcom proposes to extend BT's relief from its formal undertakings...
This Article Covers
RELATED TOPICS
Communications regulator Ofcom proposes to extend BT's relief from its formal undertakings to supply very high speed fibre-based network connections because BT says there is no demand for them.

Download this free guide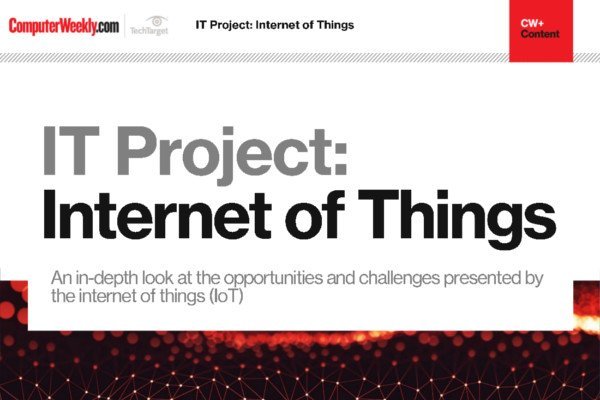 IT Project: Internet of Things
Have an in-depth look at the opportunities and challenges presented by the internet of things
By submitting your personal information, you agree that TechTarget and its partners may contact you regarding relevant content, products and special offers.
You also agree that your personal information may be transferred and processed in the United States, and that you have read and agree to the Terms of Use and the Privacy Policy.
Wavestream is BT's premier fibre-based service. It offers 2.5Gbps to 10Gbps connections suitable for high speed network build, back-ups, data centre connectivity and disaster recovery. It is aimed at large IT, finance, media and public sector firms.
Ofcom said as Wavestream is an optical product, the wholesale input includes equipment plus dark fibre. The equipment consists of optical interfaces either at BT's point of presence or at the customer premises.
"Wavestream is based on Optical Transport Network technology (OTN) which is still being standardised and developed by vendors. A communications provider who wants Wavestream would buy the whole package from Openreach, ie, interfaces plus the fibre connection," Ofcom said.
BT offers Wavestream over point-to-point, dedicated fibre and shared fibre infrastructure. The former provides a dedicated fibre link between the user premises, while the latter multiplexes wavelengths over BT's shared core network.
The undertakings require BT and Ofcom to agree what to do with respect to products and services which fall under Section 5.46.2 (including Wavestream). The original undertakings gave BT and Ofcom until 21 January 2006 to review these products and agree their arrangements.
Ofcom and BT have extended this grace period several times. On 31 December 2008, Ofcom granted BT an exemption to the undertakings regarding Wavestream National.
Specifically, BT was exempted from:
• Providing a shared infrastructure solution on an equivalence of inputs (EOI) basis until 31 December 2010, by when BT was expected to launch a product on BT's 21st Century Network (21CN) and have it ready for service on 1 January 2011.
• Migrating existing customers onto the EOI system until the end of 2015, subject to a review of both scope and duration of the exemption every two years starting from 2012.
• Providing EOI for the dedicated end-to-end system on an ongoing basis, subject to a review every two years starting from 2012.
Ofcom says in its consultation paper, "BT has now requested an ongoing exemption from providing the shared infrastructure on an EOI basis. The technical standards on which BT is basing its input product are still at an early stage of development and consequently end user demand for such services has yet to emerge."
Ofcom said BT's retail divisions would have to pay higher prices if BT Wholesale were to price Wavestream on an EOI basis.
"BT therefore considers that it would not be proportionate to require it to consume an EOI upstream input, particularly as there is no evidence of competitive harm at present," it said.
Ofcom said it was minded to grant BT's request provided it could review the deal in 2011. "We recognise that today BT's competitors have a number of options for supplying services similar to BT's Wavestream," it said.
"We also accept that services based on the technology BT has been developing for its upstream EOI input into Wavestream National are still evolving and user demand has yet to emerge.
"While to date we have not yet carried out a formal review of the relevant markets to enable us to assess the competitive state of the market, which includes Wavestream National services, we will be launching a review of the business connectivity market shortly," it said.
Ofcom said it had asked Openreach for a commitment to continue developing an upstream product based on Optical Transport Network (OTN) technology that would allow its wholesale customers to develop downstream solutions that could compete with Wavestream.
Openreach had agreed to have this ready by 31 December 2011 if Ofcom granted the present exemption request, the regulator.
Read more on Networking hardware