The government is expected to announce an independent review of extradition agreements between the UK and the US and European nations.
Home secretary Theresa May could announce the review tomorrow, according to the Telegraph, but Home Office spokesmen were unable to corroborate this.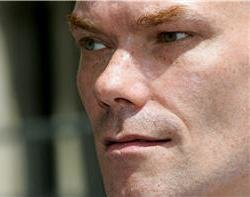 Theresa May told Parliament on Monday that the coalition agreement committed the government to reviewing the UK's extradition arrangements worldwide "to ensure that they operate effectively and in the interests of justice".
"The review will examine both our extradition arrangements with the US and our operation of the European arrest warrant," she said.
She said she would tell Parliament who would chair the review and provide its terms of reference of the review soon.
The announcement follows several incidents where Britons have been extradited to face trial for offences that would either not have been crimes in the UK, or which would attract a very small penalty for a conviction.
One of the most celebrated is the case of self-confessed hacker Gary McKinnon, who admits gaining illegal access to US federal and military computer systems in 2001-2. McKinnon says he was told at the time of his arrest that he might get six months from a British court, but US investigators have threatened the Asperger's sufferer with up to 80 years in jail.
Prime minister David Cameron raised the McKinnon case when he visited US president Barak Obama recently, and deputy prime minister Nick Clegg had previously supported McKinnon's efforts to be tried in the UK.
The extradition treaty with the US was signed in the aftermath of the 9/11 attacks on New York. It was aimed at giving investigators swift access to suspected terrorists, but according to the Telegraph, has been used as intended only once. More often the US has used it to pursue alleged fraudsters and businessmen.
The review is expected to require more proof of wrong-doing; allow for crime committed here affecting foreigners (such as hacking) to be tried in the UK; and to give the Home Secretary more discretion over the extradition decision.
Email Alerts
Register now to receive ComputerWeekly.com IT-related news, guides and more, delivered to your inbox.
By submitting your personal information, you agree to receive emails regarding relevant products and special offers from TechTarget and its partners. You also agree that your personal information may be transferred and processed in the United States, and that you have read and agree to the
Terms of Use
and the
Privacy Policy
.