The UK Intellectual Property Office (IPO) is to research the value of intellectual property to the British economy "to ensure policy and decisions are supported by proper evidence", says intellectual property minister Baroness Wilcox.
Previous estimates by Andrew Gower for the IPO and the Digital Britain report placed it at between 7.3% of UK gross value added (2004) and 6.4% of GVA (2008). Various Digital Britain ministers translated this into £54bn per year as the annual value of the "creative industries".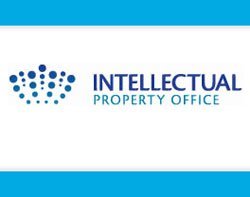 A UK IPO spokesman said there are two aspects to the work. One is to establish what is an intellectual property asset, and then to establish the value of existing copyright work.
He said there were no reliable figures on the value of copyright because copyright works do not require registration.
The programme includes an assessment of the role intellectual property plays in the knowledge economy. It will also see how much Britons invest in copyright and design, what return they get on patents and what alternatives they use to patents.
The IPO is expected to report on copyright values by the end of the year, and to define intellectual property rights by spring 2011.
"Britain must have an intellectual property system that encourages innovation and is internationally competitive. The research programme will improve our understanding of intellectual property and its economic value," Wilcox said.
Karl-Erik Sveiby, a pioneer in managing and valuing "intangible assets", said the value of intellectual property is the difference between the market's valuation of the company that owns the assets and its net tangible asset value.
Gower found that in 1984 the top 10 firms listed on the London Stock Exchange had a combined market value of £40bn and hard assets of £40bn. Twenty years later their asset stock had doubled while their market value increased nearly 10 times.
"The difference in value is accounted for by intangible assets: goodwill, reputation and, most importantly, knowledge capital," Gower said.
Email Alerts
Register now to receive ComputerWeekly.com IT-related news, guides and more, delivered to your inbox.
By submitting your personal information, you agree to receive emails regarding relevant products and special offers from TechTarget and its partners. You also agree that your personal information may be transferred and processed in the United States, and that you have read and agree to the
Terms of Use
and the
Privacy Policy
.