Difference Engine completes first phase
The UK tech incubator set up last year to transform technology ideas into businesses has completed its first intake with investments already being made into the companies that have emerged.
This Article Covers
RELATED TOPICS
The UK tech incubator set up last year to transform technology ideas into businesses has completed its first intake with investments already being made into the companies that have emerged.

Download this free guide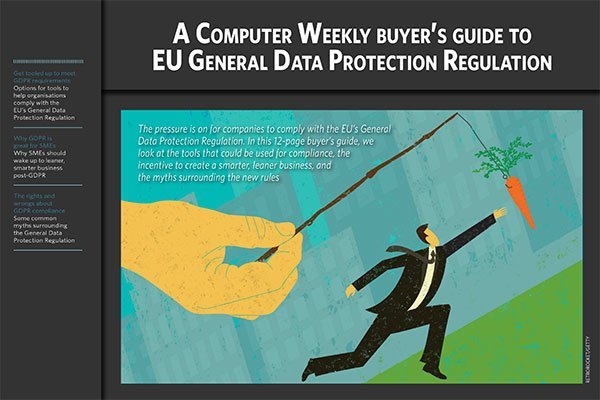 Computer Weekly's Buyer's Guide to GDPR Part 2
In this 12-page buyer's guide, we look at the tools that could be used for compliance, the incentive to create a smarter, leaner business, and the myths surrounding the new rules.
By submitting your personal information, you agree that TechTarget and its partners may contact you regarding relevant content, products and special offers.
You also agree that your personal information may be transferred and processed in the United States, and that you have read and agree to the Terms of Use and the Privacy Policy.
The Difference Engine, as it is known, was launched in November last year and in February took in nine teams that had good ideas for technology-based businesses.
These teams received £20,000 and mentoring from executives from companies such as Microsoft, Google, Paypal and Amazon.
After a 16-week course the teams are now seeking investment and taking their businesses to the next stage. Seven of the teams in the first programme are from the UK with the other two others from Lithuania and Estonia.
Three of the teams have already received seed funding. Screenreach, which develops a platform that enables mobile devices to engage with digital content, has already received a £250,000 investment from an entrepreneur and is about to install the service at a customer site.
Other teams, such as marketing software maker Canddi, have used the experience to rework their business models.
Tim Langley, co-founder of Canddi, which makes marketing software that helps businesses with outbound campaigns and inbound lead management, said the mentors helped his team identify a better way of going to market. "The people doing the course were almost exclusively technologists but the course is about helping turn a technology idea into a business."
Canddi has already launched a beta version of its software with some customers and plans to launch a finished product later this year.
The Difference Engine, which is based in the North East of England, is modelled on a US IT start-up incubator known as Techstars which has already taken 30 internet-based companies from initial idea to major investment or acquisition.
Many good ideas in the technology arena never make it because of a lack of business know how and experience, but incubators such as The Difference Engine and Techstars overcome this.
Jon Bradford, managing director at the Difference Engine, said applications for the next 16 week programme due to start in January are now open.
He said nothing will change this time around apart from the fact that there will be more mentors and experience will inevitable make things better. "The single biggest thing that will change is that we will not have to explain what web are doing to people we want to help because they now know."
He said during the last course the incubator has been approached by many mentors wanting to get involved.
In return for the mentoring and investment the Difference Engine gets an 8% stake in each company.
The Difference Engine is looking for 10 teams to begin in January. Applicants need to be able to work in the UK.
Apply for the next programme at the Difference Engine here before applications close in September.
See the story of the Difference Engine here >>
US Techstars
The US Techstars programme is based in Boulder, Colorado. It was set up in 2006 and runs camps where groups with internet-based ideas are given help and advice about taking an idea to a successful business. Out of 39 ideas in three years 30 have gone on the receive angel funding or to be acquired by larger companies. One example is a company called Socialthing, which went from an idea to being acquired by AOL for $10m in 14 months.
Read more on E-commerce technology