Budget cuts need not compromise IT security
The coalition government's tough first budget could have a negative impact on cyber security, with IT budgets coming under additional pressure.
The coalition government's tough first budget could have a negative impact on cyber security, with IT budgets coming under additional pressure.
IT budgets will be hit by an additional 2.5% tax on all IT services and goods, with chancellor of the exchequer George Osborne raising VAT to 20%.

Download this free guide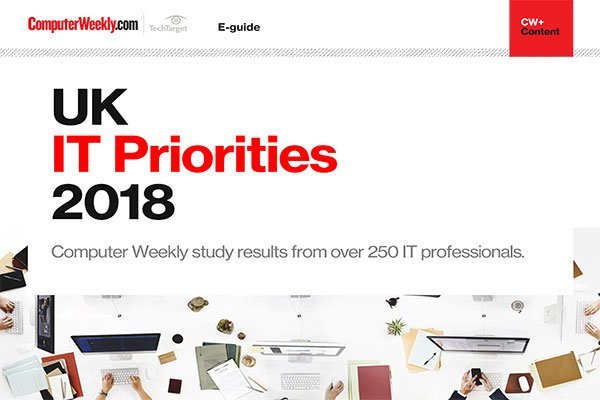 UK IT Priorities 2018 survey results
Download this e-guide to discover the results of our 2018 UK IT Priorities survey, where IT leaders shared with us what they are going to be investing in over the coming 12 months.
By submitting your personal information, you agree that TechTarget and its partners may contact you regarding relevant content, products and special offers.
You also agree that your personal information may be transferred and processed in the United States, and that you have read and agree to the Terms of Use and the Privacy Policy.
IT spending in government departments will undoubtedly come under pressure with planned spending cuts of £17bn by 2015.
People tend to overlook security at the best of times, says Tony Dyhouse, cyber security programme director for the Digital Systems Knowledge Transfer Network.
"And with less money available there is a risk that security will become increasingly ignored," he says.
The tough budget could easily mean cuts in the critical area of IT security, but less money need not necessarily mean weaker security if budgets are managed cleverly.
Security, says Tony Dyhouse, is actually an excellent area for public and private organisations to save money through better use of budgets.
"Arguably the most effective measures for addressing security problems are training, education and awareness raising, and these can all be achieved relatively cheaply," he says.
Instead of big initiatives to develop new security technologies, says Dyhouse, public and private organisations should focus on educating people about the value of data and the risks of data loss.
"With fewer resources to absorb errors, and hopefully a greater willingness of the Information Commissioner's Office (ICO) to issue fines for failure, we may even see companies and individuals waking up to the fact that they need to take security more seriously," he says.
In addition to tough austerity measures, Osborne announced government investment in business will increase £13bn by 2016, with a focus on smaller businesses.
This could be good news for security, says Dyhouse, because there will be more demand for cost-effective, innovative solutions.
"Hopefully academics and policy makers will work more closely with business to develop these, and stimulate both economic growth and improvements in the area," he says.
Dyhouse is also optimistic because he says tough environments have been known to lead to some of the most effective and innovative solutions.
"If we work together, share information and educate those who need it, this could be one of those times," he says.
Read more on IT for government and public sector