Steria and Cisco offer a cloud whenever you need it
IT outsourcing service provider Steria is offering businesses access to computing power on demand following the launch of service it has jointly developed...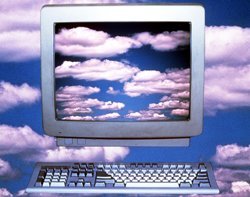 This Article Covers
RELATED TOPICS
IT outsourcing service provider Steria is offering businesses access to computing power on demand following the...
Continue Reading This Article
Enjoy this article as well as all of our content, including E-Guides, news, tips and more.
By submitting your personal information, you agree to receive emails regarding relevant products and special offers from TechTarget and its partners. You also agree that your personal information may be transferred and processed in the United States, and that you have read and agree to the Terms of Use and the Privacy Policy.

launch of service it has jointly developed with Cisco.
The service is designed for customers that want access to a cloud resource whenever they need it. Users will only pay for what they use.
The Infrastructure on Command service, as it is known, is built on Cisco's Unified Computing System and is housed and supported by Steria, which has also added software tools. It can give customers access to a cloud resource, and its raw computing power, within 30 minutes of requesting it.
Steria has developed the platform over the last six months and built services around it. Businesses can buy capacity and a guaranteed service level.
The cloud service, which can be Linux- or Windows-based, can be used as an application development and testing platform. It can also be used by businesses that want their applications hosted or want to reduce their carbon footprint through virtualisation.
According to John Torrie, UK CEO at Steria, the service is suitable for any type of business that has spikes in demand for computing resources.
He said the service could have wide appeal. IT developers, both in-house and at IT suppliers, will benefit from resources on demand. Companies that want to put their applications online can do so in the cloud and if businesses want to reduce the amount of hardware and power they use they can virtualise in the cloud.
"We can provide short-term and permanent access to the service," added Torrie.
He said once a customer has signed up they are given the ability to change the amount of computing power they have themselves.
Steria has about 500 workers across Europe supporting the service.
Steria is not alone in focusing on cloud-based business models. IT outsourcing service providers are positioning themselves for the expected high demand for cloud computing services.
For instance, Capgemini is repositioning itself as a cloud service integrator. Wipro has applied cloud computing to its own software development business and cut the time needed and costs associated with projects dramatically. Meanwhile, Infosys is packaging sector-specific services in the cloud.