Cisco gets EU and US green light for Tandberg buyout
The European Commission (EC) and US Department of Justice have approved Cisco's $3.4bn...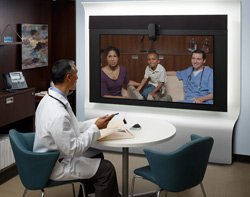 The European Commission (EC) and US Department of Justice have approved Cisco's $3.4bn acquisition of Norwegian...
Continue Reading This Article
Enjoy this article as well as all of our content, including E-Guides, news, tips and more.
By submitting your personal information, you agree to receive emails regarding relevant products and special offers from TechTarget and its partners. You also agree that your personal information may be transferred and processed in the United States, and that you have read and agree to the Terms of Use and the Privacy Policy.

videoconferencing company Tandberg.
Tandberg's video technology is seen as key to Cisco's plans to provide a unified communications infrastructure that will be based increasingly on video for person-to-person and conference calls.
Although the transaction remains subject to ongoing regulatory review in Brazil, Cisco and Tandberg said they expect to close the deal in the coming weeks.
The EC's decision takes into account Cisco's commitments to enhancing interoperability between its multi-screen videoconferencing products and rival products.
Cisco is also required to appoint an independent monitor, who must be approved by the EC, to oversee the implementation of these commitments.
"Cisco has always strongly believed that industry expansion and growth is best fostered through open standards and interoperability," said Marthin De Beer, senior vice-president of Cisco's Emerging Technologies Business Group.
"Our commitments will promote multi-vendor interoperability and contribute to the ubiquity of video communications, which will benefit customers, competitors and the industry as a whole," he said.
Cisco's commitments to the EC include transferring the TelePresence Interoperability Protocol (TIP) and the library of open source software for TIP implementation to an independent industry body.