Shares of Japanese IT services firm Fujitsu fell more than 2% in 8 March trading after the firm said it had dismissed adviser Kuniaki Nozoe following a dispute about his resignation as president last year.
The tussle threatens to disrupt Fujitsu as it tries to cut deals and restructure to keep pace with global rivals and could prompt scrutiny over its disclosure, according to Reuters.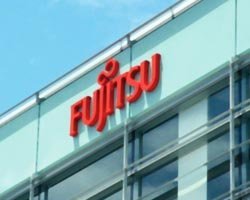 Fujitsu admitted that health problems were not the main reason for Nozoe's resignation after the ousted executive demanded his resignation be nullified, according to the Financial Times.
Japanese news reports on Friday said Nozoe had written to Fujitsu to demand that his resignation be nullified because the company had falsely attributed it to health issues.
In a statement at the weekend, Fujitsu said Nozoe had actually agreed to resign after being threatened with dismissal over links with a company of "unfavourable reputation".
Fujitsu said Nozoe had given "explicit approval" for the announcement that he was resigning because of illness. The company claims Nozoe's health "was indeed suffering" at the time.
But, according to Nozoe's legal representatives, he is in good health and had been pushed into stepping down in spite of contesting the allegations of improper links.