Network operators have reacted angrily to Ofcom suggestions that BT be allowed to fill a hole of almost £9bn in its pension fund from a 4% increase in wholesale prices.
In documents presented to Ofcom they say the gap is BT's own fault, the Financial Mail reported. They say BT had a pension gap of more than £600m when it was privatised in 1984, did nothing to close it then, and adopted risky investment practices subsequently.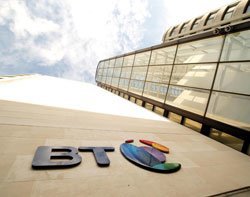 John Ralfe, an independent pensions adviser retained by BSkyB, Cable & Wireless and Carphone Warehouse, found that an enhanced early retirement scheme offered by BT from 1990 to 2004 to help it shed staff and boost profits cost £3.2bn, but it added only £1.1bn to the pension fund to cover the cost.
According to the FT, Ralfe also found, through a freedom of information filing, that at privatisation in 1984, BT already had a pension shortfall of £626m. BT did not take steps to close the gap, he said. Had it invested in risk-free, index-linked gilts it would have £4.5bn more in its pension fund than it does, the FT said.
C&W said the research offered "overwhelming ... evidence to support the view that BT has been the sole architect of the entire deficit".
It said the research showed that BT's effort "in trying to persuade Ofcom that its deficit is in some way an act of God" was not supported by the facts.
Ofcom said in its consultation document that BT believed its deficit was due to adverse changes in government pensions policy and rising longevity.
A BT spokesman said, "This is a long-running consultation that will not be concluded for many months yet. There has been no new development or announcement from Ofcom. It is unsurprising that our rivals are lobbying on this issue, but their arguments are flawed. There is a good regulatory precedent from other industries for BT to be able to recover an appropriate share of its pension costs through regulated charges and we have made that case to Ofcom.
"BT's scheme has been well managed and administered by an independent board of trustees and supported by one of the most highly respected fund managers. It has performed consistently in-line with or above benchmark schemes over a number of years and the Trustees have undertaken consistently prudent valuations, as required by law.
"BT has agreed to make additional contributions of billions of pounds to fund this obligation and has in recent years advanced some of its deficit contributions. The investment strategy is proactively monitored and changes when appropriate. The increase in the deficit is largely down to the stock market crash and new assumptions about life expectancy."
Email Alerts
Register now to receive ComputerWeekly.com IT-related news, guides and more, delivered to your inbox.
By submitting your personal information, you agree to receive emails regarding relevant products and special offers from TechTarget and its partners. You also agree that your personal information may be transferred and processed in the United States, and that you have read and agree to the
Terms of Use
and the
Privacy Policy
.