Business intelligence success depends on sponsor risks
Business sponsors are key to the success of business intelligence projects, according to analyst firm Gartner.
Business sponsors are key to the success of business intelligence projects, according to analyst firm Gartner.
Presenting at the Gartner Business Intelligence Summit in London, Gartner research director Mark Beyer urged chief information officers and IT directors to ensure they find a business sponsor to support business intelligence.

Download this free guide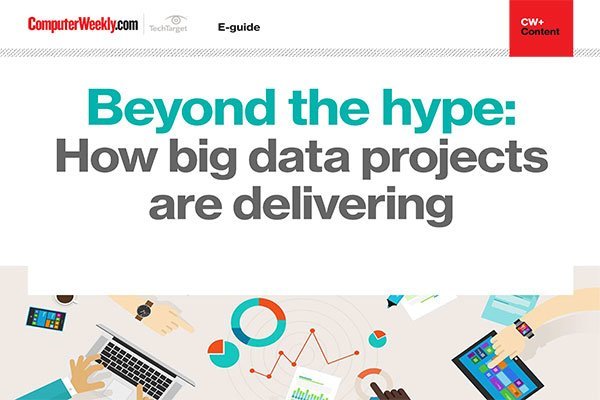 6 high profile examples of Big Data improving operations for corporations
This e-guide collates a group of examples of big data technologies in use, such as how Mercedes-AMG Petronas Motorsport are looking to gain an edge on the competition in the Grand Prix season. Also see how big organisations are managing their big data operations and their data analytics programmes and teams through some high profile case studies.
By submitting your personal information, you agree that TechTarget and its partners may contact you regarding relevant content, products and special offers.
You also agree that your personal information may be transferred and processed in the United States, and that you have read and agree to the Terms of Use and the Privacy Policy.
To make sure the sponsor is committed to the project, the sponsor's job, budget and reputation should be at risk if the business intelligence project is unsuccessful, he said. The sponsor should have the authority and influence to push through decisions that may go against the corporate IT standard.
Robert Randall, head of business enterprise solutions at DHL Exel's supply chain retail and fashion division, mirrored Gartner's recommendation. The logistics firm has been implementing a two-year business intelligence plan designed to link information from customer systems, with accounts and business divisions.
"The people element is critical. Business intelligence is a hard sell. It is difficult to achieve quantifiable business benefits. The only way to be successful is for the business to take ownership," he said.
Randall urged IT directors to start small, rather than try to build a large-scale business intelligence architecture, which may take three years to deliver any business benefits. At DHL, Randall took an agile approach to the business intelligence project, which avoided the development team making the mistake of running a project with no clear end goal. "We focused on small, bite-sized chunks [of the project]." The team comprised six staff, all with business backgrounds.
Key staff required for a business intelligence project
Business sponsor, to drive the business case
System architect, with in-depth industry experience
Requirements business analyst, who has probably built a few data marts
Data modeller, with experience of formal data modelling tools
Source: Gartner
Read more on Business intelligence software