M&S rolls out smart forecasting system
Marks and Spencer is to roll out a "smart" system of inventory management that will help it to manage and forecast demand at individual stores for the...
Marks and Spencer is to roll out a "smart" system of inventory management that will help it to manage and forecast demand at individual stores for the first time.

Download this free guide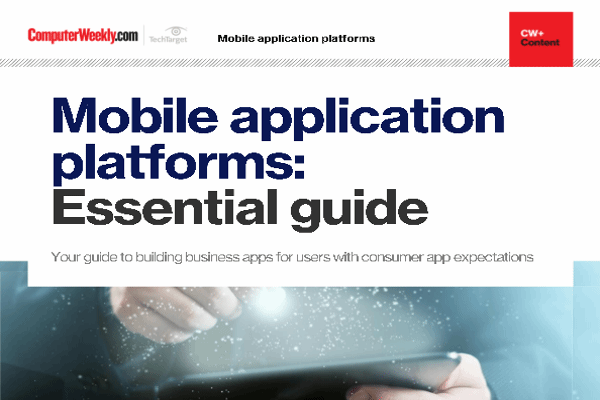 Building business apps for users with consumer app expectations
One of the mantras of modern enterprise application development is that business applications should be as easy to use as mass market consumer applications. In this guide, Computer Weekly examines the issues around mobile applications and the platforms emerging to help developers.
By submitting your personal information, you agree that TechTarget and its partners may contact you regarding relevant content, products and special offers.
You also agree that your personal information may be transferred and processed in the United States, and that you have read and agree to the Terms of Use and the Privacy Policy.
M&S's food division will use the software developed by Quantum Retail Technologies to manage the end-to-end inventory forecasting, replenishment and order planning needs.
The system, called Q, will replace software called Nest, developed in-house by M&S in 1998, which was able to manage stock levels in groups of stores.
M&S began rolling out Q, which allows managers to tailor stock in each store to the demands of local customers, in September 2009. It plans to roll it out fully by June 2010. The software should pay for itself in six to twelve months.
The news comes on the heels of M&S's end-of-quarter sales announcements. Like-for-like sales increased 0.8% in the 13 weeks to 26 December, while general merchandise sales grew 1.2% and online sales rose 32%. Its shares, however, fell 5%.
M&S food will use the software to analyse sales volumes and localised customer behaviour to decide, for example, whether it is better to stock sandwiches at 9am or 3.30pm for a particular store.
"In the past two years, the economic climate has put more pressure on increasing profitability in sales rather than just increasing the sales themselves," said Quantum Retail's chief strategy officer Chris Allan. "Q puts the magnifying glass back on what is profitable and how to make more with less."
Retailers began using an automated inventory process in 2005 to manage the stocking level of products and the flow of those products through the internal supply chain.
According to Allan, retailers in the UK and US have experienced scaling issues as they expand locations and catalogues. As a result, most use business analytics that operate in store clusters. He claimed Q is one of the first systems to analyse individual store trends.
"People group products and stores together and treat them the same, but there is no such thing as an average product or an average store. You lose detail and granular information on how to serve the customer better," said Allan.
"People have started putting a smart layer on that transactional infrastructure to make it sweat, work harder and earn its money. It has been a trend for at least the past 10 years, and I predict more smart systems."
Read more on Business applications