High-street bank Barclays is calling time on its desktop management contract with Getronics six months earlier than planned to take the function back in-house.
The deal which was worth around £35m a year to Getronics, roughly one quarter of its annual UK revenues, covered 17,000 PCs at Barclays Retail's HQ and included remote monitoring, resolution and application packaging,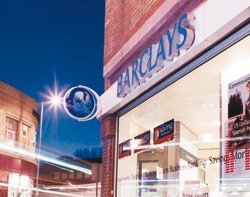 The agreement was due to run until December 2010 but the bank has served the Dutch integrator with a six month notice of termination, leaving it with only a services contract for branch technology and data centres.
A spokeswoman at Barclays Retail told Computer Weekly that following a review of services and suppliers the decision was taken to "move some of [our] IT operations back in-house" but would not disclose details for its reasons.
"This will mean a reduction in business with Getronics with effect from summer 2010. Getronics continue to be a key supplier supporting aspects of the branch technology amongst other areas" she said.
Anthony Miller, managing director at analyst house Tech Market Views, said there was little value of bringing desktop support functions in-house.
"I cannot think of one other major organisation [in recent times] that has decided to in-source the desktop, normally they are almost tumbling over themselves to get rid of it, this is surprising," he said.
Losing this contract will come as a bitter blow to Getronics UK which has this year shed 150 staff as part of efforts to save €60m annually.
A spokesman at KPN, said losing the contract was "not a reflection" of the Getronics service as Barclays continued to be a customer but he refused to comment further.
Getronics cuts 150 jobs in the UK and Ireland
Getronics UK future secure ahead of recovery
Email Alerts
Register now to receive ComputerWeekly.com IT-related news, guides and more, delivered to your inbox.
By submitting your personal information, you agree to receive emails regarding relevant products and special offers from TechTarget and its partners. You also agree that your personal information may be transferred and processed in the United States, and that you have read and agree to the
Terms of Use
and the
Privacy Policy
.