20:20 Mobile Group enjoys benefits of UTM security
UK-based 20:20 Mobile Group is saving 30% on security operations costs by switching to a single unified threat management (UTM) system.
UK-based 20:20 Mobile Group is saving 30% on security operations costs by switching to a single unified threat management (UTM) system.
UTM systems enable businesses to consolidate network, web content and application security for office and mobile workers into an integrated product set from a single supplier.

Download this free guide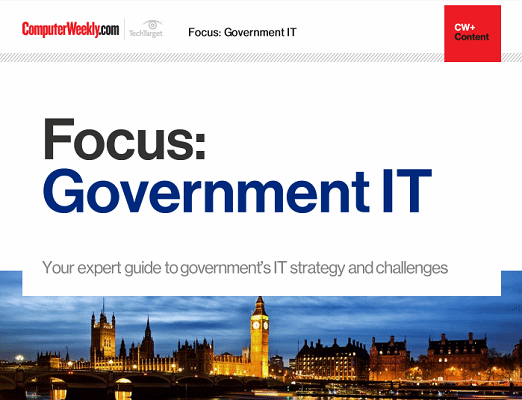 Government IT in post-Brexit Britain
Get an expert look at the government's ideas for a prosperous post-Brexit Britain as well as its ambitious 5G strategy. Features an interview with Sarah Wilkinson, chief data, digital and technology officer at the Home Office.
By submitting your personal information, you agree that TechTarget and its partners may contact you regarding relevant content, products and special offers.
You also agree that your personal information may be transferred and processed in the United States, and that you have read and agree to the Terms of Use and the Privacy Policy.
Using separate suppliers for every security function was also a nightmare to manage, said Spencer Johnson, head of IT infrastructure at 20:20, one of Europe's biggest mobile handset providers.
"Managing the various products and suppliers was a full-time job, but we are now saving up to four days a month, which has freed-up staff to do other things," he said.
With UTM, there is only one console that provides a view across the whole security infrastructure, which makes security monitoring and management easier and better, said Johnson.
"The level of security is improved because our security strategy is more cohesive and better able to shield our IT operations against blended threats," he said.
After a review of company security strategy, 20:20 decided to standardise on a UTM system from security supplier Fortinet across operations in UK, France and Dubai.
"We looked at all the main players and decided to go with Fortinet mainly because of the performance of our existing Fortinet firewall," said Johnson.
He was also confident that the Fortinet products would integrate well with 20:20's IT infrastructure and that little training would be required.
"Implementation costs were lower and after-sales support better than with competing UTM products we considered," said Johnson.
Most medium to large European companies plan to consolidate network security on a single UTM appliance in the next year, but cost is not the only driver.
Ninety per cent of IT directors polled in the UK, France and Germany say they will consolidate their networks in the coming months.
Reducing cost is one of the main reasons for the move, but simplified network security management is the biggest driver overall, the research found.
Read more on IT governance