Government to scrap 'appalling' IT GCSE following employers complaints
The government is to scrap the ICT GCSE in an effort to stop children turning away from the subject. Ministers have commissioned e-Skills, the computer...
The government is to scrap the ICT GCSE in an effort to stop children turning away from the subject.
Ministers have commissioned e-Skills, the computer skills organisations, to draft a replacement qualification, following complaints from employers that the current IT syllabus is too woolly to be taken seriously.

Download this free guide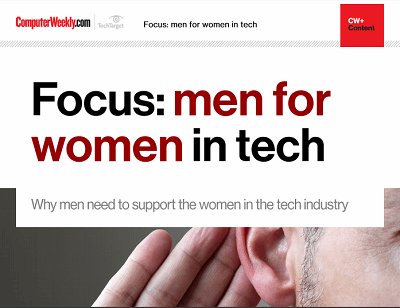 Men for women in tech
This guide showcases some of the men who are helping women to progress in the technology industry and the methods they are using to do so.
By submitting your personal information, you agree that TechTarget and its partners may contact you regarding relevant content, products and special offers.
You also agree that your personal information may be transferred and processed in the United States, and that you have read and agree to the Terms of Use and the Privacy Policy.
Karen Price, CEO of e-skills, said there had been a 50% fall in computing degree applicants because children found the ICT GCSE "boring".
E-Skills has been commissioned to replace it after lobbying on behalf of employers, who wanted a computing GCSE that was a "respected qualification with the academic integrity of a science subject".
Paul Coby, CIO of British Airways and chairman of the e-Skills CIO advisory board, told the annual conference of the National Computing Centre yesterday: "GCSE [ICT] teaching is appalling. It's out of date, it's not about IT, it's not about solving problems."
He said the industry faced a "crisis" of under-education. "If current trends continue, we won't be able to keep the IT industry going," he said.
E-Skills predicts the industry would need 140,000 IT professionals a year by 2012. Yet the number of students taking GCSE IT exams had fallen by 14% this year.
David Chan, director of City University's Centre for Information Leadership and a former head of business systems at the BBC, said: "If you look at the content of the GCSE ICT examination, it really has nothing to do with IT. We are actually turning a big generation of potential people off the industry by offering the wrong thing at secondary education."
Keith Hollins, ICT business manager with the Building Schools for the Future programme for Durham Borough Council, said IT education was "a total failure" in the UK.
"We've got a teaching fraternity who are actually scared to use the tools that we classify in business as day-to-day tools. It's not the children themselves, it's the teaching side," he said.
Price said the problem was that the ICT GCSE was focused on IT literacy, giving people the skills to use office applications and the internet.
But many children were already IT literate before they started the GCSE course. A 15-year-old who had taken to developing iPhone applications in their spare time was typically discovering that the ICT GCSE was not what they had expected.
Read more on IT jobs and recruitment