Storage Expo: Lloyds-TSB tackles rising storage costs after HBOS merger
Lloyds Banking Group Wholesale Markets Treasury and Trading, a division of Lloyds Banking Group, is reviewing the software applications in use...
This Article Covers
RELATED TOPICS
Lloyds Banking Group Wholesale Markets Treasury and Trading, a division of Lloyds Banking Group, is reviewing the software applications in use across the bank in an attempt to cut the spiralling costs of storage following its merger with HBOS.

Download this free guide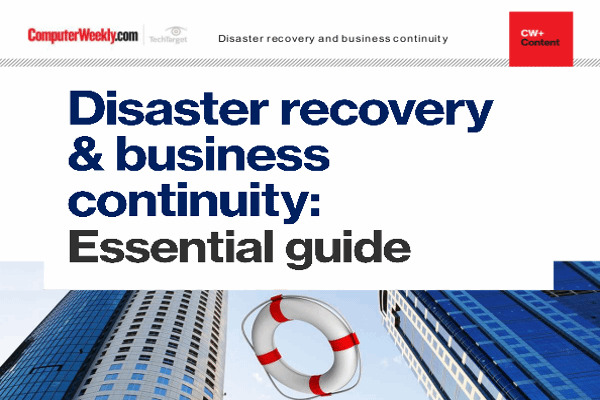 Disaster recovery and business continuity: Essential guide
Download this e-guide to create a solid DR and BC plan and protect your organisation from negative events.
By submitting your personal information, you agree that TechTarget and its partners may contact you regarding relevant content, products and special offers.
You also agree that your personal information may be transferred and processed in the United States, and that you have read and agree to the Terms of Use and the Privacy Policy.
The bank's storage requirements have grown from 4Tbytes of data to more than 300Tbytes in the space of four years, but Lloyds plans to introduce storage tiering so that less-essential data is stored on lower-cost discs.
"We are classifying all applications across Lloyds and HBOS and identifying the level of service business managers actually want," said Jonathan Harris, senior storage engineer at Lloyds Banking.
The biggest challenge for the IT team is in explaining to business managers how much the service level agreement they require for their applications will cost them, he said, speaking at Storage Expo in Olympia, London.
"The concept of different levels of performance and resilience don't fit in people's awareness," he said.
Lloyds uses a simple form of charge-back to charge business units for the hardware their applications use.
As a financial institution, Lloyds has a bigger IT budget than most users, but Harris said the bank was looking for efficiencies and aimed to reduce IT costs.
After experience rapid growth in demand for storage, Harris said it was difficult for the company not to make a knee-jerk reaction, and simply grow its expensive fibre channel storage infrastructure to support the business.
"We put everything on fibre channel. But the merger with HBOS has meant we have had time to work on a project to structure our data and we are looking to implement a storage tiering structure."
Lloyds is introducing SATA low-impact drives for unstructured data. It also using tiered storage from HDS to move applications dynamically up and down between fibre channel and lower-cost storage, depending on the performance requirements of the applications.
"Our business goal is to pay out less for high-performance fibre channel discs."
The strategy could help reduce the cost of running applications because they only run on high-performance discs when it is needed, he said.
Lloyds uses F5's Acopia file virtualisation product, which monitors where files are located, enabling IT managers to put policies in place to manage storage and backups.
The bank runs its disaster recovery in a virtualised environment to reduce costs further.
Read more on Computer storage hardware