The Conservative Party has vowed to clamp down on local authorities that abuse their powers by snooping on e-mails and phonecalls of people suspected of minor infringements, such as putting out their rubbish on the wrong day.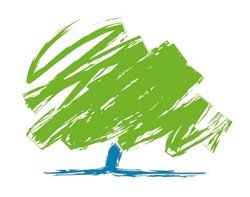 "The creeping use of surveillance powers by local authorities represents a disproportionate intrusion into the personal privacy of local residents, without having demonstrated any law enforcement justification," the party said today.
The promise came as the Tories published a paper, "Reversing The Rise of the Surveillance State", which sets out to dismantle what the Tories claim is a "big brother" state created under Labour.
Shadow justice secretary Dominic Grieve said the new government would amend the Regulation of Investigatory Powers Act (Ripa) so that councils will only be allowed access to communications data to investigate serious crimes.
They would have to seek approval from the council leader and a warrant from a magistrates court to monitor citizens' e-mail or phonecall traffic data.
Alarming proposals
The proposal comes as part of a wider clampdown on central government databases to monitor and collect data on the public.
Grieve said he was alarmed at the government's proposed Communications Data Bill, which includes plans to collect data on the phone, e-mail and web browsing habits of every member of the population.
The proposals would give the government access to telephone numbers dialled by members of the public, the websites they visit and addresses to which e-mails are sent.
"The government is proposing harvesting data on a colossal scale. It is a dire proposal. We are very alarmed about its impact," he said.
Surveillance promises
The Tories promised to cut back the use of other automated systems to track the public. The £16bn National ID Register and ContactPoint databases would be scrapped and DNA of innocent people would no longer be retained on the Police National DNA database indefinitely.
"There is an over-reliance [by Labour] on the database state. It encroaches on privacy and delivers ostensibly little in return," Grieve said.
An automated system would not have identified Ian Huntley before the Soham murders in 2002, he said. "We need joined-up working, not massive databases, to exchange information."
Grieve also promised to increase the powers of the Office of the Information Commissioner to audit government departments and conduct ad hoc powers of inspection with the ability to impose fines for reckless or grossly negligent management of data.
Human rights group Liberty said, "Local councils should not have access to the Ripa powers at all. It should be something for the police."
Email Alerts
Register now to receive ComputerWeekly.com IT-related news, guides and more, delivered to your inbox.
By submitting you agree to receive email from TechTarget and its partners. If you reside outside of the United States, you consent to having your personal data transferred to and processed in the United States.
Privacy