A senior director of MG Rover bought off-the-shelf computer software to destroy critical financial documents the day after the government appointed inspectors to investigate the company's collapse.
Peter Beale, one of the Phoenix 4, the group brought in to rescue the troubled car maker, used file deletion software to deep clean the hard disk of his laptop, it was revealed today.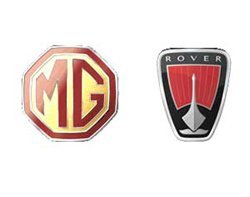 His actions made it impossible for investigators to recover sensitive documents which may have shed light on the collapse of the company, according to an 830 page report on the affairs of Phoenix Venture Holdings Limited, MG Rover Group Limited.
The disclosures follow a 4 year investigation into the company which collapsed with the loss of 6,500 jobs in 2005 owing creditors nearly £1.3 billion. The report criticises Beale, and 3 other directors of Pheonix Venture Holdings for awarding themselves pay and pensions worth £42 million, which were "out of all proportion".
Investigators relied heavily on computer evidence during the £16 million inquiry. Forensic investigators took images of hard disks from the group's servers and over 100 computers used by company staff.
The inquiry found Beale bought a single license for a copy of software known as Evidence Eliminator the day after the enquiry was announced.
The software, according to advertisements, is "designed, tested, and proven to defeat the forensic analysis equipment used by police and government agencies".
Beale used the package to delete ten documents in a folder called "MG Rover" on his desktop computer, investigators found.
One document included details of the income and benefits received by MG Rover Chairman John Towers. Others contained details of the net assets belonging to other MG Rover directors.
Nine of the documents were likely to have been created to secure a government loan or contained accounting information relation to a company under investigation, according to the report.
"It appears to us that all ten documents are likely to have related to one or more of the companies under investigation and to have been relevant to the investigation," it says.
The report calls into question the explanations Beale gave to inspectors over his use of the software package, concluding that Beale gave "untruthful evidence".
Beale told investigators in an interview that any suggestion that there was a link between him buying Evidence Eliminator and the Department of Trade and Industry was "absolutely false".
"I had no concept at the time of what the DTI investigation would look like and I was subsequently absolutely astounded that such things would even be looked at, such as my own laptop," he said.
However, comments made by Beale in a draft witness statement give a different explantion, the report says.
Beale wrote, "When I heard that the Inspectors had been appointed I thought that there might be a possibility that the Inspectors would want to view documents on my laptop as part of the investigation process...
"I decided that I would delete personal documents from my laptop as I did not want the personal documents on my computer to be viewed by those conducting the investigations into the PVH Group's affairs.
"I realised that, even though I had deleted my personal documents, there was a possibility that the Inspectors might use some form of forensic technology to recover deleted items and that, if they did, they might recover some of my personal documents."
Beale told interviewers that he used programs to clear up his disk on a regular basis and did not buy the software "to suddently delete lots of things".
Investigators were unable to find traces of these programs on his laptop and have called into question Beale's claims that the documents he deleted were personal rather than business related.
Untruthful evidence
The report states:
We consider that Mr Beale gave untruthful evidence during his interviews that:
There was no connection between our appointment and his installation of Evidence Eliminator
He had "no concept at that time [i.e. in June 2005] of what the DTI investigation would look like" and, in particular, was unaware that in the course of our investigations we might examine his computer
He could not recall the sequence of events between his learning of our appointment and the purchase, installation and running of Evidence Eliminator
He behaved no differently in June 2005 to any other time as he had, in previous years, routinely used programs to "clean up [his] disk" and, in particular, did not acquire software "to suddenly delete lots of things on [his] computer"
He had not deleted from his laptop any documents relating to the companies under investigation
Email Alerts
Register now to receive ComputerWeekly.com IT-related news, guides and more, delivered to your inbox.
By submitting your personal information, you agree to receive emails regarding relevant products and special offers from TechTarget and its partners. You also agree that your personal information may be transferred and processed in the United States, and that you have read and agree to the
Terms of Use
and the
Privacy Policy
.