Sales of PCs will grow by end of year, but no thanks to Windows 7
Analysts at Gartner are now predicting that sales of PCs will grow during Q4, but reckon Windows 7 will only have a "very modest" influence.
Analysts at Gartner are now predicting that sales of PCs will grow during Q4, but reckon Windows 7 will only have a "very modest" influence.
The latest forecast by Gartner is more optimistic than the previous forecasts in March, when it estimated unit shipments would fall 9.2% this year, and in May, when it predicted that sales could decline by 6.6%.

Download this free guide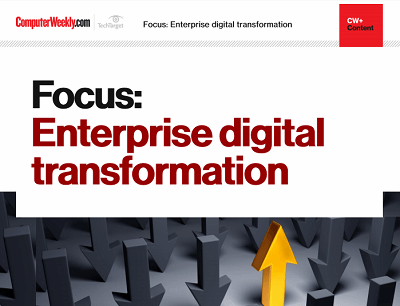 Are you digital to the transformation?
Digital transformation - the buzzword that we can't get away from. Enterprises need to accelerate their digital transformation journeys to avoid being left behind in an increasingly digital world. It's not an easy feat, but one that can be costly to get wrong. Join us as Computer Weekly takes a look at how businesses can stay on track through collaboration, innovation, and listening to user needs.
By submitting your personal information, you agree that TechTarget and its partners may contact you regarding relevant content, products and special offers.
You also agree that your personal information may be transferred and processed in the United States, and that you have read and agree to the Terms of Use and the Privacy Policy.
Modest growth expected in the Christmas quarter may help to halt the sales decline for the year to 6% and will lead to a relative rebound in 2010, when the market is expected to climb 10.3% year-on-year.
George Shiffler, research director at Gartner, said the consumer sector will be "helping to power the market's recovery" in 2010 and 2011, but Windows 7 will not be the driver.
"Although the buzz surrounding Windows 7 has generally been quite positive, we don't expect the market to significantly deviate from its normal seasonal trends in reaction to its release," he said.
Unless Microsoft launches an effective, major marketing campaign, users will adopt the new OS as they would when buying a new PC, he added.
"As for professional users, we still expect them to put off adopting the new OS for at least a year until they have fully tested their applications against it," said Shiffler.
The Global Technology Distribution Council - comprising some of the worlds largest wholesalers - this month said the market on this side of the Atlantic was not yet over the worst of the recession.
Ingram Micro president Greg Spierkel warned recently that business in Europe was "getting worse with every passing month".
"Everyone is trying to be realistic, but unemployment figures keep going up and spending is being pulled back flat is clearly the new up," he said.
Milko van Duijl, president at Lenovo, told MicroScope that demand in the US was stabilising, "but for Europe its tough now". When asked if he expected an upturn this year, he replied: "Personally I do not."
This story originally appeared in MicroScope.
Read more on Operating systems software