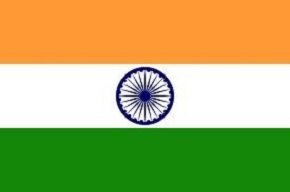 In this Tata Consultancy Services (TCS) supplier profile you will find a special nine page report from Computer Weekly analysing the challenges facing TCS, along with figures about its financial performance, the services it offers, its place in the market and what the future may hold for the supplier.
You will also find up to date news and tips on TCS in addition to further TCS resources and whitepapers from TechTarget's research library.
Overview of TCS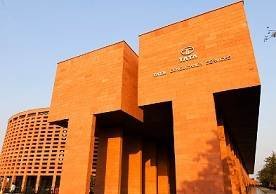 TCS is India's largest IT and consulting company, ahead of Infosys and Wipro. Formed in 1968, TCS is part of the Tata Group conglomerate that also makes cars and steel.
It does business in 42 countries and has about 238,000 employees. TCS is listed on the National Stock Exchange and Bombay Stock Exchange in India. TCS installs computer systems; runs organisations' IT and business functions (business process outsourcing). It also advises clients on technology and business strategy (management consulting).
It supplies industries including: aerospace, automotive, banking and financial services, insurance, consumer goods, energy and resources, government, transport, hospitality, and media. TCS makes about two-fifths of its revenue from offshore business.
Its revenue for the year to 31 March 2012 was $10.1bn (£6.4bn), up 24% from the previous year. Like many Indian IT suppliers, TCS makes most of its money from managing the back-office computer systems of multinational companies in the US and Europe.
Growth in these markets has slowed as customers, particularly in financial services, have cut or delayed spending on technology in response to tough economic conditions.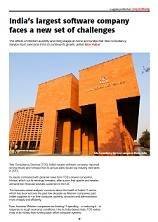 This special nine-page report from Computer Weekly analyses the challenges facing TCS, its financial performance, the services it offers, its place in the IT market and its future strategy. Packed with graphs and diagrams, the report is essential reading for any organisation already working with, or thinking of working with, Wipro.
See all research from ComputerWeekly.com
TCS's strengths and weaknesses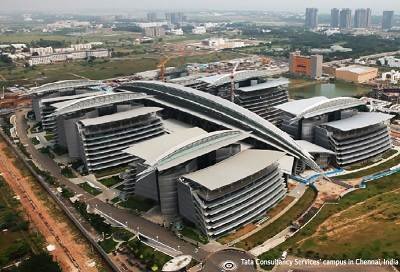 Strengths
• Global Network Delivery Model is one of the oldest and more comprehensive offshoring delivery models including strong presence in many growth markets (Latin America, Asia Pacific)
• Being part of the Tata Group brings stability, from a corporate and financial perspective)
• Increasingly diverse portfolio of offerings (both vertically and horizontally)
• Long-term blue chip client relationships
• Brand in India still attracts top talent
Weaknesses
• As with most of its peers, its consulting/value-add arm is still under-staffed
• New business growth has been a struggle
• Over-exposure to Europe compared to peers
• Under-resourced onshore presence
• High exposure to financial services
TCS Customers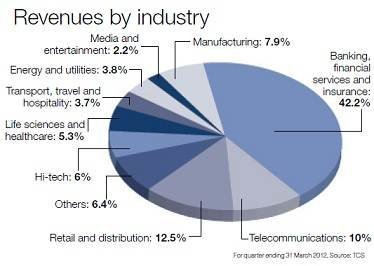 • Travel, tourism and hospitality
• British Airways
• Telecommunications
• TalkTalk
• Cable and Wireless
• BT
• Energy resources and utilities
• Welsh Water
• Thames Water
• National Grid
TCS services
Assurance services
Consulting and software testing. Partners with suppliers including HP, IBM and Microsoft.

BI & performance management
Advises businesses on using technology to become agile, adaptable and efficient. TCS's Solar Framework is a service oriented architecture (SOA) that helps companies combine analytical technology including business intelligence, business process management, enterprise data management, and knowledge management/enterprise content management.

Business process outsourcing
Runs back-office IT and administrative services for companies and public bodies.

Cloud services
Advice on how to use and install online cloud technology, test it and recover information from the cloud. Connected marketing solutions TCS's connected marketing solutions helps customers better interact with target audiences including via mobile and social. Aims to increase return on investment from marketing.

Consulting
Includes advice on business processes and change management, capital markets, information management and risk management, optimising the performance of IT infrastructure and IT architecture.

Enterprise solutions
Integrates business software including enterprise resource planning (ERP), customer relationship management (CRM) and enterprise content management.

iON small and medium-sized enterprises
Claims to have the world's first fully integrated information and communication technology (ICT) technology for small and medium-sized enterprises (SMEs) for industries including manufacturing, retail, restaurant, textile and professional services.

IT infrastructure services
Helps customers improve business performance, improve margins, align technology with business priorities, reduce costs, improve service speed and flexibility, and achieve long-term success.

IT services custom application development
For application management, modernising applications, system integration, performance engineering, mobility technology and services.

Mobility solutions and services
Advises customers on mobile technology including tablet devices and smartphones. How the technologies can be used by employees and how they can improve customer service.

Platform solutions
Cloud-based technology and services for human capital management, finance and accounting, procurement and analytics. The TCS cloud technology is based on ERP software from suppliers including SAP and Oracle.

TCS software TCS BaNCS: Software for banks, capital market firms, insurance companies. TCS MasterCraft: Eight suites of products, spanning all the service lines of application design, development, delivery, support and maintenance.
Read more about TCS services
More on TCS from the TechTarget network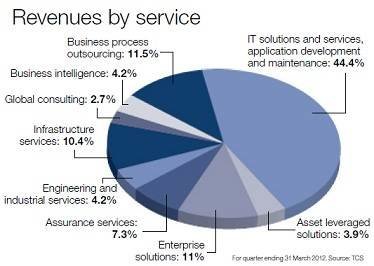 •Tata Consultancy Services (TCS)
• Indian IT giant TCS to train 60 UK students this year
•TCS grows workforce, revenues, profits and customers
• Indian outsourcers TCS and HCL see profits boom
More on TCS from ComputerWeekly.com
Whitepapers and ezines from TechTarget's research library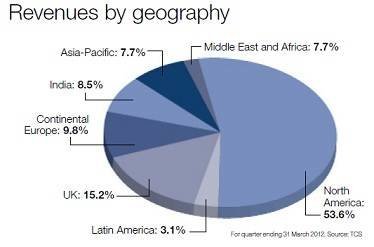 • The Global ICT Supplier Top 50
• Computer Weekly 19 July 2011: A Conversation with the CIO of one of the UK government's biggest IT estates
• IT Project Management: Guide to estimating timescales and resources.
• 2012-2013 IT Budget Benchmark
See all TechTarget research and whitepapers at BitPipe.com
TCS case study
British Airways (BA) is the UK's largest international scheduled airline. It flies more than 35 million customers every year to more than 550 destinations worldwide.
Data challenge
Like all established carriers in the highly competitive air transport industry, BA needs to preserve its slender operating margins against both a new wave of no-frills competitors and increasing pressure from customers who demand more for their money.
Customer data comes to BA through seven main channels – including ba.com, BA Holidays (a travel-planning website), brochure requests, promotions, and from business partners in the travel and leisure industry.
To reach new customers, BA needed to collect all customer data in a single repository. It chose TCS as the technology partner for the project. TCS developed and fitted a system which collects data from all seven main customer channels, validates it and stores it centrally. The data is then delivered to a third party, TMW, to remove duplicated data, before it is received again by the TCS system, which updates BA's data warehouse.
Better marketing
The new customer data system gives BA's marketing workers more information on the airline's customers. Many customers whose details would not have been recorded by the company's existing CRM systems can be stored and analysed – helping BA to improve customer loyalty and increase the volume of repeat business. "TCS has developed a highly-reliable and scalable solution that turns our 'unknown' customers into high-potential clients," says Mike Croucher, BA's head of IT delivery. "TCS is helping BA sustain its momentum in the skies by engaging and earning the loyalty of an ever-broadening customer base."
More about TCS case studies
Key executives at TCS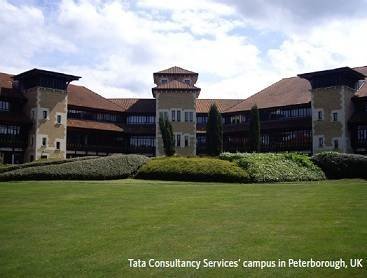 Shankar Narayanan Country head, UK & Ireland
Responsible for strategy and operations for TCS's UK and Ireland business, which has about 6,800 employees and more than 150 clients, including 24 of the FTSE 100 companies in the UK. Joined TCS in 1993. Previously, Narayanan worked in operations and management jobs in India, the US, UK, Sweden and the Netherlands.
Seturaman Mahalingam Chief financial officer and executive director
Mahalingam has worked for TCS for 40 years. He was appointed its chief financial officer 2003 and executive director in August 2007. A chartered accountant by qualification, Mahalingam began his career as an IT consultant and then helped to market TCS worldwide.
Subramaniam Ramadorai, Vice-chairman
Ramadorai was appointed chief executive officer at TCS in 1996 when the company's revenue was $160m (£101m). In 2009, he stepped down, leaving a $6bn (£3.79bn) global IT services company. In 2011, Ramadorai was appointed as the advisor to the Indian Prime Minister in the National Skill Development Council.