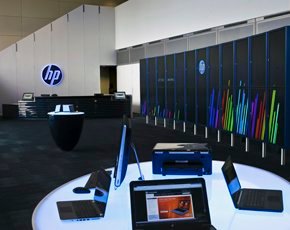 In this HP supplier profile you will find a special nine page report from Computer Weekly analysing the challenges facing HP, along with figures about its financial performance, the services it offers, its place in the market and what the future may hold for the supplier.
You will also find up to date news and tips on HP in addition to further HP resources and whitepapers from TechTarget's research library.
Overview of HP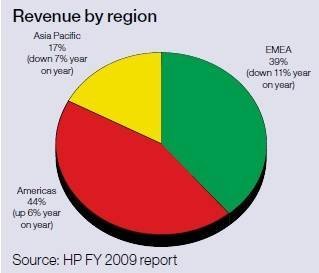 HP is the world's largest IT company, with revenue totalling $114.6bn in fiscal 2009. It is ranked 10th in the Fortune 500 and its 304,000 employees operate in more than 170 countries. The company, based in Palo Alto, California, operates across several distinct business units, covering PCs and mobile devices, imaging and printing, enterprise servers and storage, software, services, and financing.
Started in 1939 by William Hewlett and David Packard, the company began as a manufacturer of scientific instruments. It was incorporated in 1947, and went public 10 years later. It branched out from the test and measurement marketplace into other fields such as medical systems and analytical instruments in the 1960s, developing its first computer in 1966. Ten years later, in 1976, it surpassed $1bn in sales, growing exponentially to $2bn in revenues just three years later.
HP expanded its presence in the computer business substantially in the 1980s, investing heavily in desktop computers in addition to many computer systems. It made a foray into the printing market. By the end of the 1990s, it experienced such success in these fields that it spun off its original test and measurement and components businesses, forming Agilent Technologies as a discrete company. The company has been through an acquisitive phase of late. Particularly large purchases made recently included Palm, 3Com, and EDS.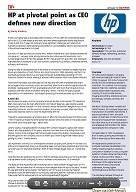 This special nine-page report from Computer Weekly analyses the challenges facing HP, its financial performance, the services it offers, its place in the IT market and its future strategy. Packed with graphs and diagrams, the report is essential reading for any organisation already working with, or thinking of working with, HP.
Click here to download the report.
See all research from ComputerWeekly.com
Key Facts about HP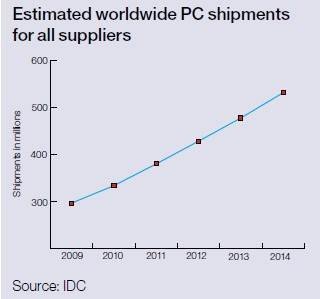 • Net revenue: $114.6bn
• Net earnings: $7.7bn
• Specialisms: PCs, printers, enterprise servers, storage, networking, services, software
• Employees: 304,000 worldwide
HP UK Offices
Registered UK office
Amen Corner, Cain Road,
Bracknell,
Berkshire
RG12 1HN
Phone 0870 013 0790
(International dial +44 207 9490300)
Fax 01344 363344

Key executives at HP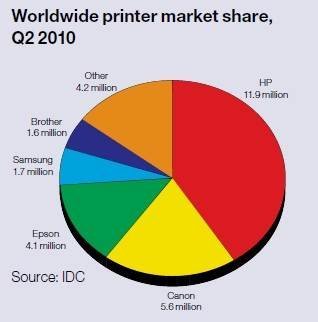 UK executives
• Country manager Mike Nefkens
• Executive vice president, HP Europe, Middle East & Africa Bill Thomas
• Managing director, HP UK & Ireland Craig Wilson
• Regional vice president, HP UK civil government and transport Rod Halstead
• Vice president and managing director, HP defence and security and MEMA Sir Robert Fry
• Vice president and account executive, HP work & pensions Mark Manser
• Account executive, HP Shell Peter Hands
Main product lines and services
PCs
Desktop PCs (workstations, gaming)
Laptop PCs
Tablet computers
Thin clients
Monitors
Scanjet scanner
Printers and consumables
Inkjets
Multifunction
Specialist colour
Portable
Lasers
Black and white
Colour
Large format
Scitex industrial printers
Designjet

3D Designjet
Handhelds and calculators
iPaq
Palm
Home servers and storage
Disc storage
NAS
Storage networking
Tape
Photo printing service
Snapfish
Point of sale solutions
Networking
AllianceOne zl Services module
Switches
Routers
Network management software
Tipping Point IPS and security management appliances

Unified communications
Servers and blades
Windows Home Server
Proliant x86 servers
Integrity Itanium servers
HP9000 servers
HP e3000 telco-grade servers
Proliant blades
Integrity blades
Software
Business technology optimisation
Business intelligence
Communications and media solutions
Information management
Print/copy infrastructure management
Content/document management
Output management
Mobile printing

Server management
Storage management
Workstation and PC management
HP-UX operating system
OpenVMS operating system
Nonstop operating system
Third party operating systems
Halo video telepresence, conferencing and collaboration
Services
Business process outsourcing
Technology infrastructure outsourcing
Application services
Imaging and printing
Security and compliance
Consolidation and virtualisation
Energy and resource efficiency
Messaging, networking and communications
Education and training
More on HP product lines
HP videos from the TechTarget video library
HP Revenues