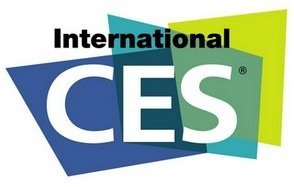 The Consumer Electronics Show was held 8-11 of January, in Las Vegas, with 150,000 attendees viewing the latest technology being showcased by the world's biggest brands including Samsung, Sony, Panasonic, Qualcomm, Lenovo and many more.
Computer Weekly reporter, Caroline Baldwin, took a look at the latest gadgetry to enter the market this year.
CES 2013 news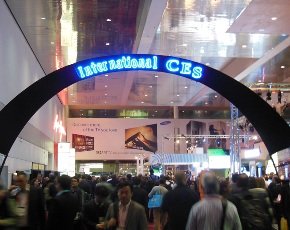 CES 2013: Driverless cars may be next step for the enterprise
CEO of the Consumer Electronics Association, Gary Shapiro, believes businesses will be big benefactors from the driverless car trend.
CES 2013: Snapdragon 800 processors from Qualcomm launched
Mobile chip manufacturer, Qualcomm, launched its latest processor range at the opening keynote of CES 2013.
CES: BYOD will be the norm by 2014, says Samsung
Samsung claims the bring-your-own-device (BYOD) workplace trend will become mainstream in a year.
CES 2013 Hands On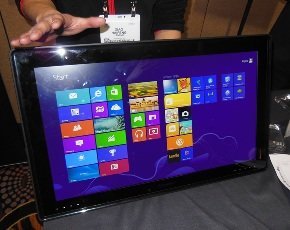 HANDS ON: Lenovo launches 27-inch Horizon Table PC at CES
27-inch table PC is launched by Lenovo while other companies are shrinking tablets from 10 to 7-inches.
HANDS ON: ThinkPad Helix hybrid device and a Mobile Touch Monitor launched by Lenovo at CES
The company also revealed a monitor and hybrid tablet device running Windows 8 at CES.
HANDS ON: Lenovo's multi-touch screen technology & Aura at CES
Lenovo demos its 27-inch table PC at CES using Aura technology.
HANDS ON: Samsung Series 7 Chronos at CES
A premium Chronos Samsung laptop, running Windows 8, has a 15.6-inch full HD touchscreen display.
HANDS ON: Samsung Series 7 Touch Monitor SC770 at CES
Review of Samsung's a full HD touch display monitor for Windows 8 PCs.
HANDS ON: Sony Xperia Z at CES
Sony's new flagship handset comes with a full HD screen, Snapdragon S4 Pro quad-core processor, as well as being waterproof.
HANDS ON: Panasonic Toughpad FZ-G1 and Toughpad JT-B1 at CES
Additions to Panasonic's Toughpad tablets line included the Windows 8 Pro 10.1-inch FZ-G1 and the Android 7-inch JT-BI.
HANDS ON: Panasonic's demonstration of its 4K 20-inch tablet prototype at CES
More of a table PC, than a tablet, Panasonic's demo of a 4K 20-inch all-in-one prototype wowed audiences at CES.
HANDS ON: Huawei Windows 8 phone and giant phablet at CES
Huawei's two new devices included a Windows 8 handset as well as a giant 6.1-inch screen phablet.
VIDEO: Amzer screen protectors at CES
Amzer screen protectors allow you to drill or smash your smartphone with a hammer.
REVIEW: Tech Tips precision stylus from CES
An accessory for your fingertip that allows connectivity with your smart device touchscreen.
CES 2013 Picture Galleries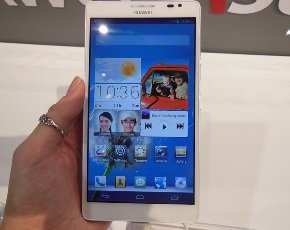 UKTI competition winners for the best UK start-ups at CES 2013
UK tech start-ups headed to CES in Las Vegas to promote their products in the US.
Bigger is better when it comes to screen size at CES 2013
CES was dominated by the big screen, with the world's largest mobile screen and a 110-inch TV.
CES 2013: Blogs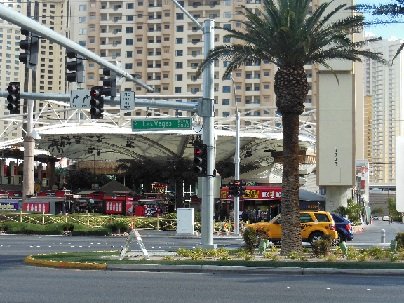 CES Las Vegas: Trends for 2013
Smartphones and big data will continue to dominate in 2013.
The smartest home in your neighbourhood
The automated home is a big trend at CES this year, enabling users to connect all of their devices to the internet and seamlessly to each other, operated by a central hub.
Lessons learnt from CES Las Vegas
Five tips on what to expect at CES in Las Vegas next year.
HP launches new Sleekbooks, IPS monitor and a portable storage device in time for CES
PCs, an IPS monitor with Beat Audio and a portable media storage device all launched from HP.
More from Computer Weekly