Will training make up for lack of experience?
Expert advice for readers' career problems
The question: Will training make up for lack of experience?
I have a BSc in computer studies and I want to work as a software developer or a web developer, but so far I have had no success. As I have no commercial experience, should I do additional training to make my CV more attractive?

Download this free guide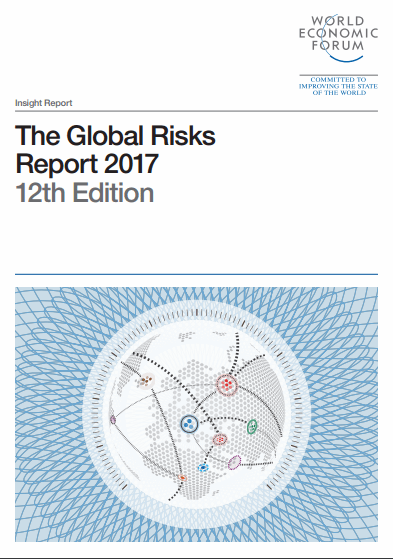 Global Risks Report 2017
Crisis patterns over the past decade have changed dramatically. 10 years ago elements such as civil war and oil prices were the top global risks to take into account. Now we see water crisis and extreme weather events taking control of keeping us up at night. Download this extremely insightful Global Risk 2017 assessment from the World Economic Forum to help prepare you for what you can't know.
By submitting your personal information, you agree that TechTarget and its partners may contact you regarding relevant content, products and special offers.
You also agree that your personal information may be transferred and processed in the United States, and that you have read and agree to the Terms of Use and the Privacy Policy.
The solution: Try to gain a junior role where you can train up
It is good that you already have a broad knowledge of the IT industry thanks to your degree. This will get you a good entry-level role within an IT company, where it is important for you to gain hands-on industry experience.
Training is always a valuable addition to your CV. You could consider a course such as Comptia i-Net+, which is designed to provide a grounding in web development and working in an internet environment. There are also specific software development qualifications, such as the MCSD (Microsoft certified solution developer) or MCTD (Microsoft certified technology specialist) .net.
Technology moves very quickly, but by developing skills while gaining work experience, you will ensure that you keep up with the industry and build a valuable knowledge base.
There is a wide range of companies that employ web and software developers, so you should look closely at the type of company you want to work for.
By entering in a junior position, you might be able to gain training that will be tailored to your job. This way you would avoid unnecessary costs from taking training that is not directly relevant.
Solution by Rob Chapman, chief executive and co-founder of The Training Camp
The panel: Computer People, Hudson, No Limits Coaching, The Training Camp, Wreay Group
Catch up on career advice with Next Move

Comment on this article: computer.weekly@rbi.co.uk



E-Handbook

E-Handbook

E-Handbook
Read more on IT for small and medium-sized enterprises (SME)