The importance of resilience in troubled times
Jessica Pryce-Jones, joint founder and partner of the iOpener institute for People & Performance examines the factors that contribute to resilience in IT professionals, and how it can be nurtured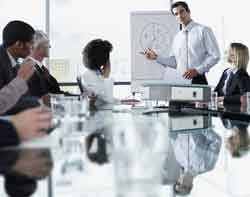 The continued slow economic climate is loading the pressure on IT departments and, by extension, their service and solution providers.
In most general management minds, there is little distinction between "efficiency" and "automation".
In other words, the easiest way to improve the business in a low sales climate is to do more with less – and that inevitably means increasing activity through IT-based process automation, without adding more expensive head count.

Download this free guide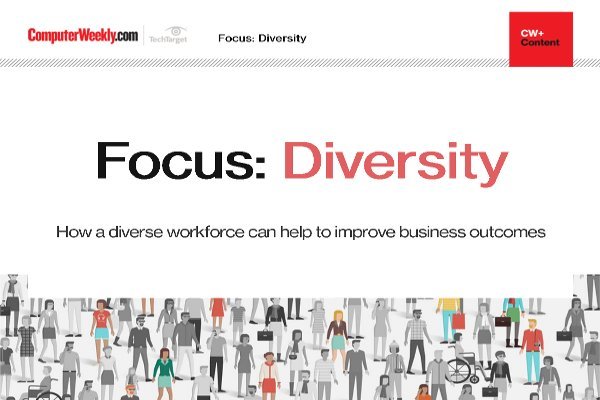 Diverse IT: Improving your business outcomes
Discover how improving diversity in your workplace can help to contribute to better business outcomes.
By submitting your personal information, you agree that TechTarget and its partners may contact you regarding relevant content, products and special offers.
You also agree that your personal information may be transferred and processed in the United States, and that you have read and agree to the Terms of Use and the Privacy Policy.
As a result, the one primary human quality that IT management currently needs to exhibit is "resilience" – to manage over-expectation from general management, to lead and motivate pressurised staff and to retain key talent.
Here, Jessica Pryce-Jones, joint founder and partner of the iOpener institute for People & Performance examines the factors that contribute to resilience in IT professionals, and how it can be nurtured.
IT spend is under severe pressure. It is predicted that the technology sector could see a decade of decline[1] and even the industry's biggest players have been exposed to high-profile redundancies and cost-cutting measures[2]. Yet at the same time, the expectations foisted on IT are growing.
Collaboration platforms, such as Sharepoint, are designed to reduce work duplication and give rapid access to corporate knowledge. Mobile customer relationship management (CRM) applications take out administrative head count in the sales or customer service back-office.
Web self-service applications eliminate human intervention in customer query handling. And these are just a handful of examples. In other words, private and public sector organisations are all on a drive that is putting enormous pressure on IT professionals to deliver efficiencies through various forms of process automation.
So many businesses are turning to technology to automate and stream-line processes while the consumerisation of technology has distorted business expectations simultaneously.
Managers now expect information to be immediately at their fingertips. A study conducted by MindMetre Research found that when it comes to enterprise search – accessing information accumulated across a business - 65% of managers surveyed defined a "good search" as taking less than two minutes, but only 48% reported being able to achieve that in their organisation.[3]
Businesses are expecting more out of their IT than can realistically be delivered.
While it is in difficult times that resilience is harder to maintain, it is also when it is most important. Our research among over 18,000 managers shows quite clearly that resilience results from happiness at work and job satisfaction. Yet, when examining the IT sector specifically, it is clear that the industry is starting behind the curve in terms of achieving the management resilience required in today's climate
One of the key contributing factors to resilience is conviction – defined as someone's short term motivation.
Evidently, the ability of IT management to self-motivate in the short term is critical to dealing effectively with immediate stresses and pressures. However, when we look at the conviction displayed by IT managers, we see that the sector is a full 10% behind the all-sectors average.
In addition, commitment and confidence – also key contributors to resilience - are sub-par, with IT management 8% behind the average in both areas. So organisations need to pay particular attention to building IT management resilience in a difficult economy.
In parallel, happiness, well-being and job satisfaction among employees have a huge effect on output.
Analysis of the iOpener institute's database shows that the happiest employees are 50% more productive and take only 33% of the sick leave, compared with the least-happy staff. These insights therefore need to be used by IT management to ensure that their people are working most productively in an atmosphere where their organisation is focusing such high expectations on IT-based efficiency initiatives.
So in practical terms, how are executive coaches helping management to maximise resilience among IT management? Three common strands are running through most of today's management effectiveness training.
• Focus on what is working - All too many job appraisals and performance management systems concentrate on what is wrong, rather than fostering a sense of pride and trust. Our research shows that pride and trust matters more than pay or a sense of job security.
• Reflect on what motivates you and your staff – Consider what motivates you all to come to work and ensure that employees have the competence, level of choice and are connected intellectually and emotionally with the IT solutions you have to deliver or develop. If this is the case, you are more likely to find that you and your people are resilient. If they are not, your situation will be tougher and might need managing more.
• Make sure staff and management take breaks and stay healthy – Loehr and Schwartz, who have conducted extensive research into athletes, argue that balancing stress and recovery is critical[4]. On a practical level they recommend that you take a break or change focus every 90 to 120 minutes. Health is also important. The more healthy a person is, the more resilient to stress they will be. Pharmaceutical giant GlaxoSmithKline, for example, claims that its Team Resilience Programme has reduced work-related mental illness by as much as 60%, has seen a 10%-16% cut in fatigue and frustration levels and a 21% increase in job satisfaction[5].
In difficult times, it is easy to simply try and browbeat management and staff into meeting difficult goals, yet this rarely succeeds and is never sustainable. It is clear that the IT sector is starting behind the curve when it comes to resilience, which is ironic when organisational resilience depends so largely on the IT department. Resilience and motivation are not "nice-to-have"; they are the hallmarks of which IT management teams will thrive in the current economic climate and which will fall by the wayside.
---
Jessica Pryce-Jones is the joint founder and partner of the iOpener institute for People & Performance
---
Read more on IT technical skills