Software war: buyer v seller
Wake up call: software contracts - Anglo Group v Winther Brown

Download this free guide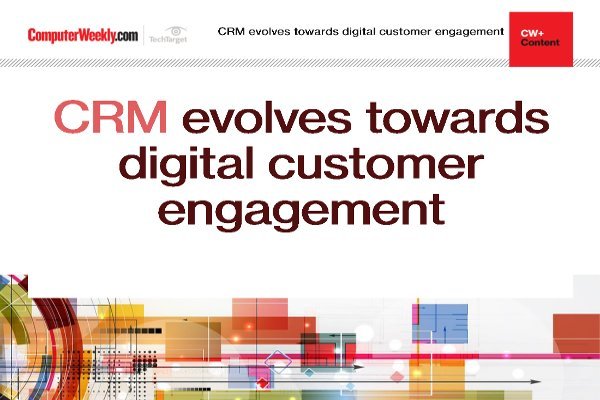 Enhancing digital customer engagement with CRM
Learn about customer relationship management has evolved towards engaging with customers through every channel, with digital at the forefront.

By submitting your personal information, you agree that TechTarget and its partners may contact you regarding relevant content, products and special offers.

You also agree that your personal information may be transferred and processed in the United States, and that you have read and agree to the Terms of Use and the Privacy Policy.

Wake up call: software contracts - Anglo Group v Winther Brown



IT managers who buy off-the-shelf software should take careful note of the High Court case of Anglo Group v Winther Brown, which ended back in February. In essence, this case confirms that buyers get what they pay for.

So any buyer choosing standard packaged software should be prepared to adapt internal procedures to fit in with the package or otherwise buy a bespoke system.

The case is also of direct relevance to IT suppliers in the terms it implies into a contract for the supply of standard package software.

The case highlights the fact that buying a computer system is different from buying other business assets.

First, it cannot be assumed that software is free of all defects and second, there is an implied duty on both the buyer and seller to work together to get the system fully operational.

For the buyer, this means devoting sufficient time to learn how to use the system and perhaps accepting reasonable solutions to problems that arise. For the supplier, this means training the user.

In 1995, Winther Brown contracted to buy a software package called Charisma, an office system for wholesalers and distributors, from BML (Office Computers). Winther Brown signed a contract with BML agreeing to its standard terms and conditions, and financed the purchase through a leasing agreement with Anglo Group.

At the beginning of 1997, Winther Brown wrote to both BML and Anglo Group rejecting the system on the basis that it was defective and causing the company to lose money. It complained that the system was too slow and was incompatible with existing working methods. Winther Brown subsequently replaced the system with another.

But it lost its action for breach of contract and was unable to recover loss of profits or costs. The judge found that Winther Brown had, largely, received what it had paid for.

Two major factual issues influenced this outcome:


Winther Brown did not retain a consultant to help it select a system


Winther Brown was interested only in a packaged system and was not prepared to spend money on bespoke software.


It is also worth noting that BML's standard terms and conditions specifically stated that the responsibility for selection of the computer system to achieve its intended results rested with the buyer.

In addition, BML had told Winther Brown at the outset that it would have to change its pricing and discounting methods since these were incompatible with computer methodology.

The box (left) summarises the respective responsibilities of buyers and suppliers of standard package software. Remember that these obligations are implied into a contract, even where they are not mentioned, so if you do not wish these obligations to apply to you, make sure your contract deals expressly with these points.

Supplying and buying standard software

The buyer should explain clearly any special requirements to the supplier and take reasonable steps to ensure that the supplier understands these requirements


The supplier should indicate how the buyer's requirements can be met and inform them if their requirements cannot be met and notify them of alternatives


The supplier does not have to investigate the buyer's requirements and procedures, unless retained on a consultancy basis


The buyer must devote sufficient time and effort to understand how to use the system


The supplier should train the buyer in how to use the system


Both parties should work together to solve any problems that emerge after the system goes live.

Source: Kingsley Napley

Further Information:Contact Terri Corti at tcorti@kingsleynapley.co.uk

Tel: 020-7814 1200
Website: www.kingsleynapley.co.uk
Read more on Business applications