Role definitions could make it easier to find IT work abroad
IT professionals could find it easier to work anywhere in the world following an agreement by international industry bodies to...

Download this free guide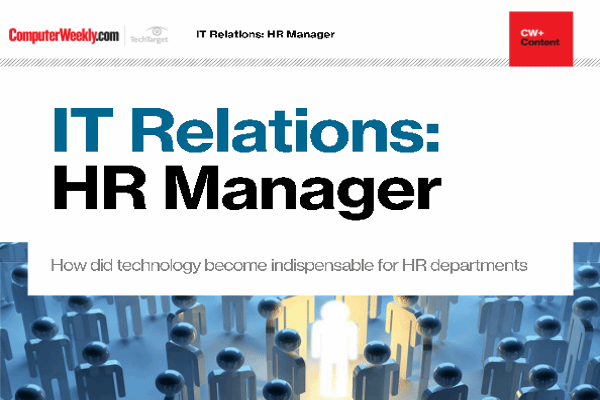 How did technology become indispensable for HR departments
HR and IT departments have begun to work closely together over the last few years. While HR historically has often received limited attention, companies now understand the key role the department plays in the business.
By submitting your personal information, you agree that TechTarget and its partners may contact you regarding relevant content, products and special offers.
You also agree that your personal information may be transferred and processed in the United States, and that you have read and agree to the Terms of Use and the Privacy Policy.

IT professionals could find it easier to work anywhere in the world following an agreement by international industry bodies to co-operate on a global view of IT professions, writes John Kavanagh.

A London meeting brought together heavyweights including the BCS, the Organisation for Economic Co-operation and Development, the International Federation for Information Processing, the Council of European Professional Informatics Societies, the World IT and Services Alliance, and the Association for Computing Machinery.

The organisations said the IT jobs market "has often resembled the Wild West" as skills shortages have led to people of different abilities, many unqualified, getting jobs. The partners are now aiming to co-operate on standards, job definitions and the recognition of qualifications.

"The overall problem in the IT professional skills market is that it has suffered over most of its lifetime from a major under-supply of those with the necessary understanding," the meeting report said. "Limited quality and late delivery of commercial systems have arisen from lack of professionalism, as well as competitive pressures and over-ambitious schedules.

"It is difficult to differentiate IT professionals from IT workers."

This last point was underlined by Peter Morrogh, IT development and quality manager at Bank of Ireland Life. He told the meeting that discussions about why IT projects fail do not include questions about the quality of the people involved, and this needs greater recognition.

Morrogh said the key challenges for IT professionals are: responding to the business effectively, delivering on time and to adequate quality, solving problems, and keeping up-to-date while applying common sense.

Other speakers also highlighted the need for non-technical skills, such as user focus, teamwork and lifelong learning.

The meeting report said, "Much more co-operation is needed internationally to define standards against which measures can be taken."

Developments in IT employment are increasing the need for this work, the report said. In particular, companies are recruiting overseas more, and globalisation will change the nature of labour markets.

Various projects have been set up in this area as a result of the event. The BCS, training body E-Skills UK and other IT industry groups are working on definitions of IT professionals' job specifications. Both organisations are already active in this area, the BCS with its Industry Structure Model, which defines IT roles and the suggested education, qualifications and tasks at each level in each one.

The International Federation for Information Processing is to develop an inventory of IT professional registration arrangements in different countries to support international mobility for qualified IT professionals.

The Association for Computing Machinery is also working to this end, exploring ways of comparing IT qualifications from different countries.

Other projects include gathering job market statistics; clarifying career opportunities for prospective entrants; managing career progression for employers and individuals; and clarifying definitions of IT professional, IT profession, and IT practitioner.

www.globalITskills.org
Read more on IT jobs and recruitment